India
'Judiciary can never be forced to play the role of opposition party': Law Minister's reply to Rahul WATCH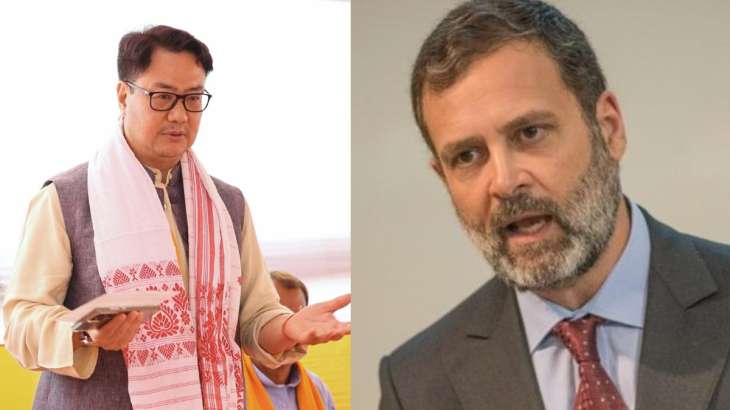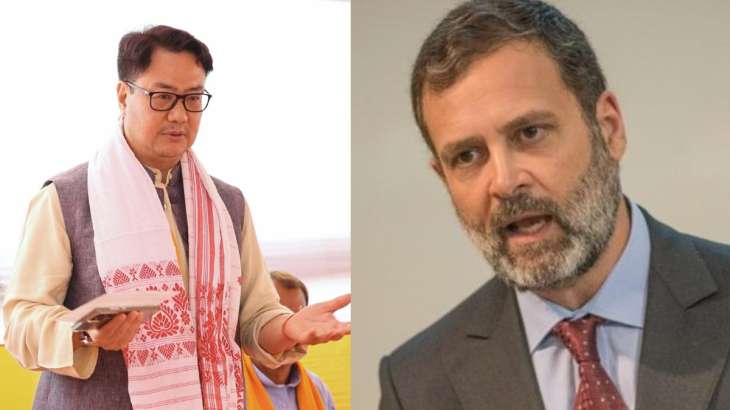 Days after Congress MP Rahul Gandhi claimed an attack on Indian democracy and judiciary during his speech at Cambridge University, Union Law Minister Kiren Rijiju claimed that it was a deliberate and coordinated attack against the country's federal structure.
The law minister was addressing a program in Odisha's Bhubaneswar without naming Gandhi and said that systematic efforts were being made from inside and outside the country to defame the judiciary. He said that the Indian judiciary is independent and asserted that no one can force them to play the role of "Opposition".
Judiciary is independent
Addressing an event of the Central Government Law Officers' Conference, he said, "Indian Judiciary is independent. And Indian Judiciary can never be forced to play the role of opposition party. No one can question Indian democracy." Because democracy runs in our blood."
Furthermore, Rijiju described the opposition party as active members of the anti-India movement and said that they were working under the direction of a foreign body.
He wrote, "These gangs get active support from anti-India foreign entities to launch attacks against India. Systematically they attack all important organs of Indian democracy, Indian government, judiciary and defence, election commission, investigative agencies, attack credibility. on Twitter.
Law Minister calls opposition parties Tukde Tukde gang members
In a veiled attack, the Union Law Minister called members of the opposition party "tukde-tukde" gang and said the country has already embarked on a journey of rejuvenation. "Members of the tukde-tukde gang should better understand that India has embarked on a journey of great rejuvenation under the leadership of Narendra Modi," he said.
Also read: Rahul Gandhi's attack on BJP on the structure of Indian democracy, said- Media, Judiciary, Parliament all…'
latest india news