India
Manik Saha takes oath as the Chief Minister of Tripura for the second time; all you need to know about him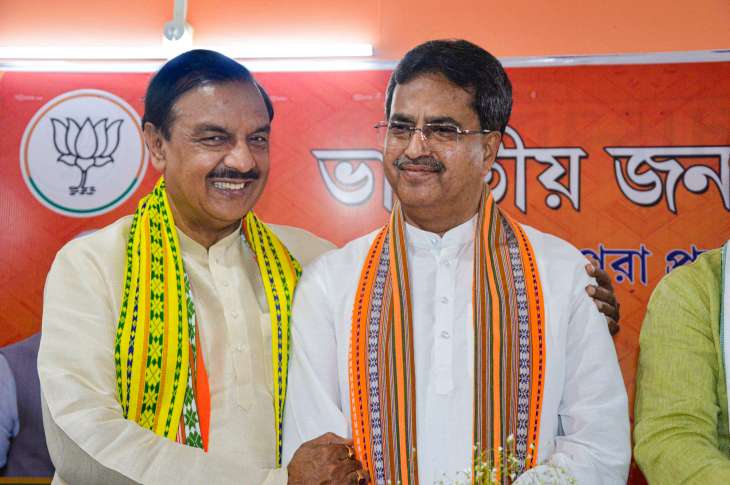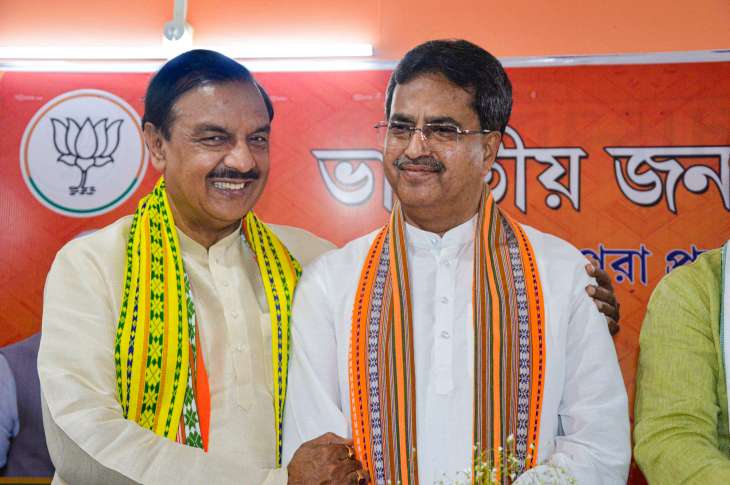 Dr. Manik Saha took oath as the Chief Minister of Tripura for the second time on Wednesday in the presence of Prime Minister Narendra Modi, Defense Minister Rajnath Singh, Union Home Minister Amit Shah among others. The swearing-in ceremony was held at Vivekananda Maidan in Agartala.
Saha, a dental surgeon, had joined the BJP in 2016 after quitting the Congress. He was made the party president of BJP in 2020 and was elected to the Rajya Sabha in March 2022. Amit Shah and Nadda reached Agartala only on Tuesday. He was received by Manik Saha at the Maharaja Bir Bikram Airport.
Chief Minister-designate Manik Saha met Governor Satyadev Narayan Arya on Monday and staked claim to form the government in the northeastern state. Earlier on Monday, a general meeting of all newly elected BJP MLAs was held, in which Manik Saha's name was unanimously proposed for the leader of the legislature party.
"Gratitude to all for electing me as the leader of the Legislature Party. Under the guidance of PM Narendra Modi ji, we will work together to make 'Unnat Tripura, Shrestha Tripura' and ensure welfare of all sections of people." Saha tweeted after the meeting. Manik Saha submitted his resignation to Governor Satyadev Narayan Arya at Raj Bhavan in Agartala on Friday. The governor asked him to continue in office till the new government takes oath.
"Last time the swearing-in ceremony was held at Assam Rifles Ground and this time it will be held at Swami Vivekananda Maidan. Prime Minister Narendra Modi will be present at the function," Saha told reporters.
BJP wins in Tripura assembly elections
Earlier, BJP had returned to power in the state by securing full majority. According to the Election Commission of India, the BJP won 32 seats with a vote share of around 39 percent. Tipra Motha Party came second by winning 13 seats.
The Communist Party of India (Marxist) got 11 seats while the Congress got three seats. The Indigenous People's Front of Tripura (IPFT) managed to open its account by winning one seat. This time the CPI(M) in the Northeast and the Congress, arch-rivals in Kerala, came together to oust the BJP from power. The combined vote share of the CPI(M) and the Congress stood at around 33 per cent.
Read this also | Tripura Swearing-in Ceremony Live: Manik Saha takes oath as CM for the second time in the presence of PM Modi
Read this also | Meghalaya, Nagaland, Tripura Assembly Elections 2023 at a Glance
latest india news