India
Manish Sisodia's life is in danger as he was kept in jail with most heinous criminals: AAP's Sanjay Singh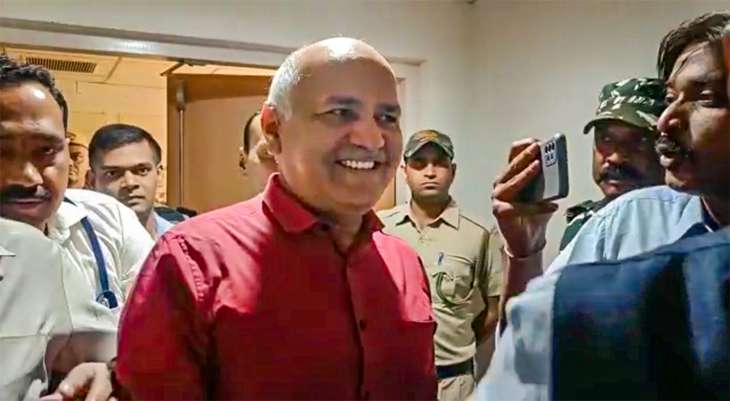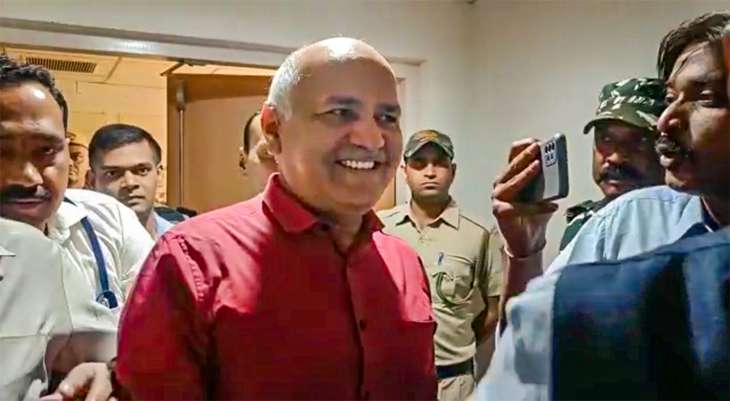 delhi excise case: Aam Aadmi Party leader Sanjay Singh said on Wednesday that former Delhi Deputy CM Manish Sisodia is being kept in Tihar Jail along with dangerous criminals.
Speaking to reporters on the occasion of Holi, Singh accused PM Modi of harboring such a grudge against AAP that Sisodia was denied a 'Vipassana' cell, while he is currently kept with bloodthirsty criminals .
Singh said Sisodia's only crime was that he wanted lakhs of children to get the best education.
Sisodia denies 'Vipassana Cell' in Tihar Jail, alleges AAP's Saurabh Bhardwaj
Earlier in the day, AAP national spokesperson Saurabh Bhardwaj alleged that party leader Manish Sisodia was being kept in the jail along with other prisoners and was denied a 'Vipassana' cell.
"A request was made to keep Manish Sisodia in the Vipassana cell of the jail and the same was granted by the court. Despite the court's approval, Sisodia has been kept in Jail No. 1 along with the criminals. The Center should answer this.
Sisodia, former deputy chief minister of Delhi and accused in the excise policy scam, is lodged in a cell in the Tihar Jail for senior citizens.
Officials had earlier said that Sisodia would be kept in Tihar Jail No-1, which is meant for a senior citizen.
The court had allowed the senior Aam Aadmi Party (AAP) leader to take the Bhagavad Gita, spectacles and medicines to the jail and directed the Tihar authorities to consider his request to allow him to do Vipassana meditation.
Just a day earlier, the Enforcement Directorate reached Tihar Jail and questioned former Deputy Chief Minister Manish Sisodia as part of a money laundering probe into alleged irregularities in the Delhi Excise Policy. Sisodia was arrested by the CBI in this case last month and is currently in judicial custody.
He said the federal probe agency has made a fresh arrest in the case besides taking Hyderabad-based liquor baron Arun Ramachandra Pillai into custody. ED officials will reach Tihar Jail around noon to record Sisodia's statement under the Prevention of Money Laundering Act.
The CBI also questioned former Delhi Deputy CM and AAP leader Manish Sisodia's close aide (PS) Devendra Sharma in the Delhi Excise Policy case.
Read this also | Tamil Nadu CM takes up Sisodia's arrest with PM Modi, urges him to 'direct his unconditional release'
Read this also | Sisodia's PA questioned by CBI for buying new phones, SIM cards at the behest of ex-Delhi minister
latest india news