India
Massive landslide on Jammu-Srinagar National Highway; 1 killed, 6 injured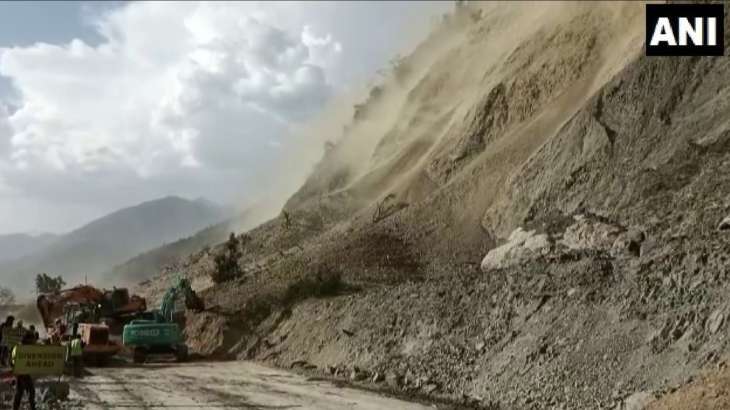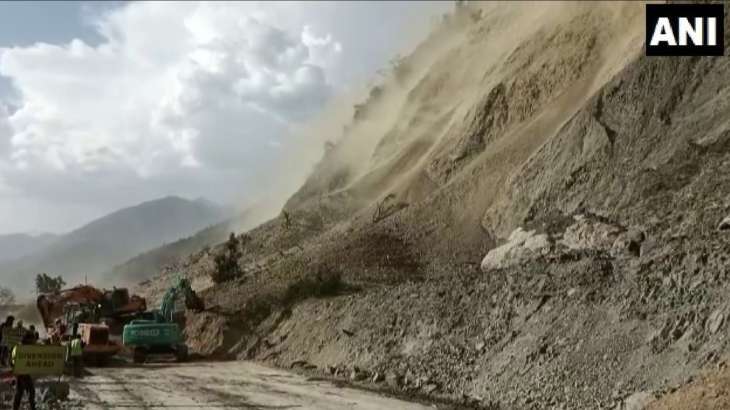 Landslide: A massive landslide occurred on the Jammu-Srinagar National Highway on Tuesday. One person was killed and six others were injured in a landslide that occurred in Ramban district around 2.30 pm today. Police said on Tuesday that a landslide occurred on the 270-km-long highway in Seri village, trapping hundreds of vehicles on both sides.
Road clearance work in full swing
Deputy Commissioner, Ramban, Musarrat Islam said road clearance operation by the concerned agencies is in full swing for early restoration of traffic on the highway – the only all-weather road connecting Kashmir with the rest of the country. "Two landslides occurred on the highway at the same location within an hour, resulting in the death of a crane driver working at the site, while six members of a family traveling in a private car were injured when their vehicle The latter fell into a ditch. Being hit by a rolling boulder," Islam told PTI.
Injured people shifted to hospital
Islam, who supervised the rescue operation, said all six were rescued with injuries and shifted to the district hospital Ramban. Five of them were later referred to the Government Medical College (GMC) hospital in Jammu for specialized treatment. He said two vehicles – an earthmover and a private car – were also damaged in the incident.
He said that earlier it was feared that another vehicle might be buried under the debris spread up to 50 metres, but nothing has been found so far. Islam said the slide is still active and traffic will be allowed only after the boulders fall.
The dead body will be handed over to the relatives
Earlier, Senior Superintendent of Police (Ramban) Mohita Sharma identified the deceased as Surjit Singh of Sumber village. He said that after completing the legal formalities, the body of the deceased would be handed over to his family for the last rites. SSP Highway in-charge Sharma said Mohd Taj, Hamid, Rubina Begum, Sakina Begum, Salma Bani and Aamir were rescued from the car by the rescue team.
(With inputs from PTI)
Read this also | Jammu and Kashmir: 1 dead after landslide in power tunnel in Kishtwar, many feared trapped
Read this also | Landslide death toll in Malaysia rises to 31; 'Landowners not licensed to operate campgrounds'
latest india news