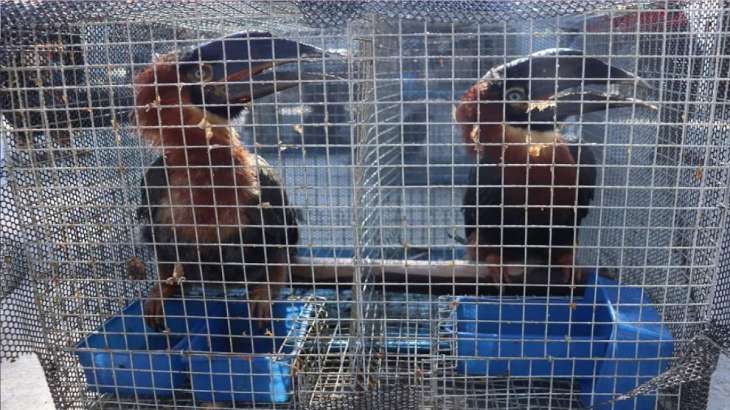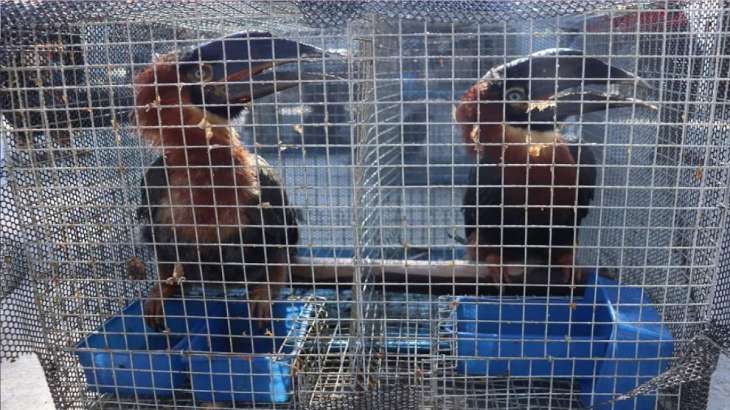 In a major breakthrough, the Mizoram Police has seized 17 exotic wildlife species from a vehicle smuggled through Myanmar.
The Twitter handle of the state police published a post on Tuesday informing about the development.
Mizoram Police said, "Police conducted investigation at Tualpui Junction, recovered the exotic wildlife species and handed them over to Customs Preventive Force, Champhai for further legal action."
"Wildlife matters. Last night, Khwajawal police team while conducting a surprise check on Tualpui Junction, Khwajawal to Rabung Road, recovered and seized 17 exotic wildlife species (13 different species of birds and 4 monkeys), from a vehicle through Myanmar Suspected of being smuggled from India," read the tweet.
"Driven by Lallianmawia s/o Vanlalravana (29) of Jokhavathar. The exotic animals/birds seized along with the vehicle are being handed over to Customs Preventive Force, Champhai for further legal action. Well done, Team Khwajol. 24*7 Maintain. Vigil. #PreserveAndProtectWildlife," it added
(with agency inputs)
Also Read – Mizoram: Two Policemen Shot Dead by Colleague in Kolasib District
latest india news