India
NCPCR writes to Delhi Police against Raut, Chadha and Atishi for misusing children for political agenda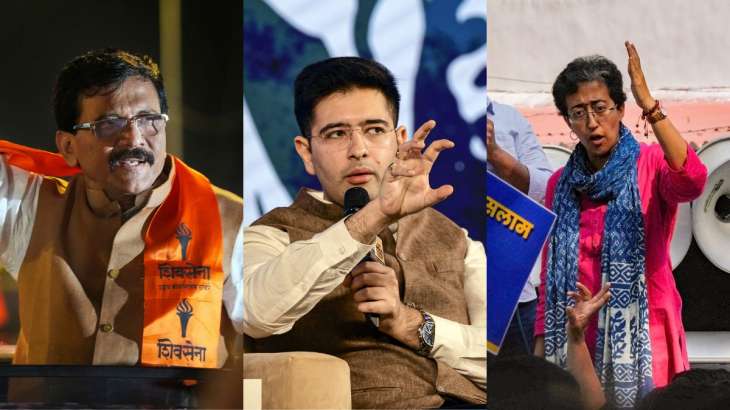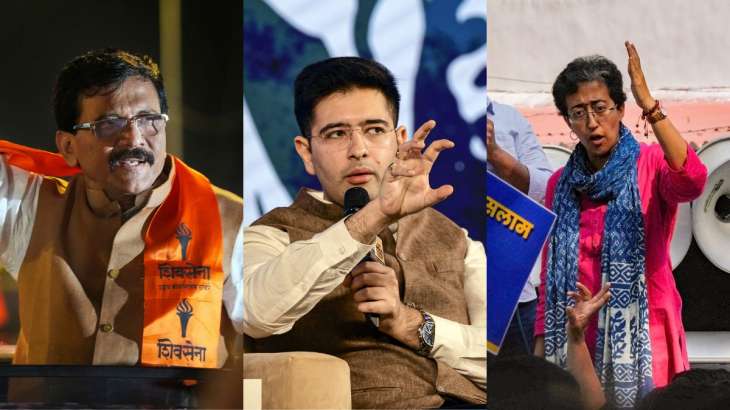 NCPCR: The National Commission for Protection of Child Rights (NCPCR) has targeted Shiv Sena (UBT) leader Sanjay Raut and AAP's Raghav Chadha and Atishi for allegedly posting a picture of a minor on Twitter to 'advance political agenda' . NCPCR has written a letter to the Delhi Police demanding action against the leaders in this regard.
NCPCR's letter to Delhi Police
In its letter, the Commission also stated that the photograph allegedly uploaded by the leaders was to divert attention from the ongoing/pending investigation by the CBI against Manish Sisodia. While Chadha and Raut are Rajya Sabha members, Atishi is an MLA. Delhi's ruling Aam Aadmi Party (AAP)
Sisodia, who held 18 portfolios in the Delhi government including education, resigned from the cabinet following his arrest by the Central Bureau of Investigation (CBI) in connection with alleged corruption in the formulation and implementation of the now-cancelled liquor policy for 2021. 22.
Manish Sisodia is seen with minor children
The apex child rights body said it has received complaints regarding social media posts by Raut and Chadha, who uploaded photographs on their Twitter handles, showing AAP leader and state education minister Manish Sisodia with minor children in schools. Are.
"To initiate investigation and take necessary action against Shri Sanjay Raut and Shri Raghav Chadha for posting 'picture of minor' on Twitter to further political agenda" was the subject of the letter to the Commissioner of Delhi Police, a copy of which Delhi was also addressed by the Chief Government Secretary.
commission asked delhi police to take action
The Commission has asked the Delhi Police to take appropriate action under the Juvenile Justice Act. NCPCR said, "It is alleged that the above photograph was uploaded by Sanjay Raut and Raghav Chadha to further their personal agenda to divert attention from the ongoing/pending investigation by CBI against Manish Sisodia in Delhi Liquor Policy matter." Has been."
"It is observed that the photographs uploaded by Sanjay Raut and Raghav Chadha may have been taken during a function/event organized in the school, but it appears that they have been used without the consent of the parent/guardian of the minor goes." Said in a letter dated 27 February.
firework case
In Atishi's case, the NCPCR has said that an FIR has been registered against her for "misusing her position and power for her personal agenda by including children, posting images of minors without their consent and using them". To be done "Hence, in view of the sensitivity of the matter, the Commission requests your good offices to take action against Atishi Singh for misusing her position and power for her personal agenda by involving children, posting and using images of minors." Investigate the matter immediately by registering an FIR against him." without their consent," the NCPCR said in its letter to the police commissioner and chief secretary on March 3.
The commission also observed that the posts allegedly uploaded by Raut, Chadha and Atishi showing pictures of children clearly indicate "abuse of children for personal agenda".
(With inputs from PTI)
Read this also | 'Threatening' Byju's parents, 'buying' children's phone numbers, claims NCPCR
Read this also | NCPCR asks states to probe government-funded madrassas admitting non-Muslim students
latest india news