India
Odisha: Suspected spy pigeon caught in Jagatsinghpur with equipment attached to its leg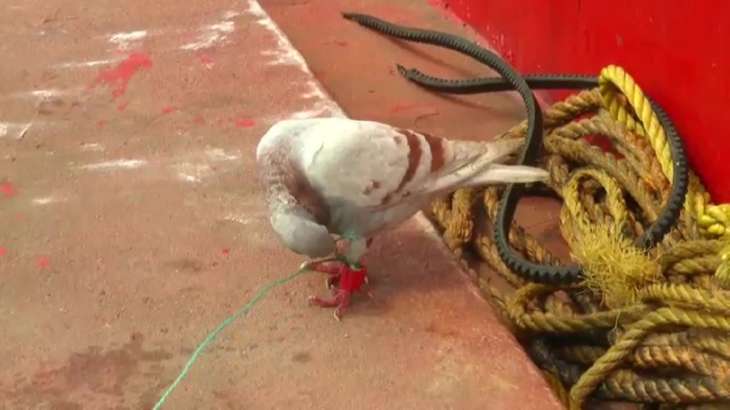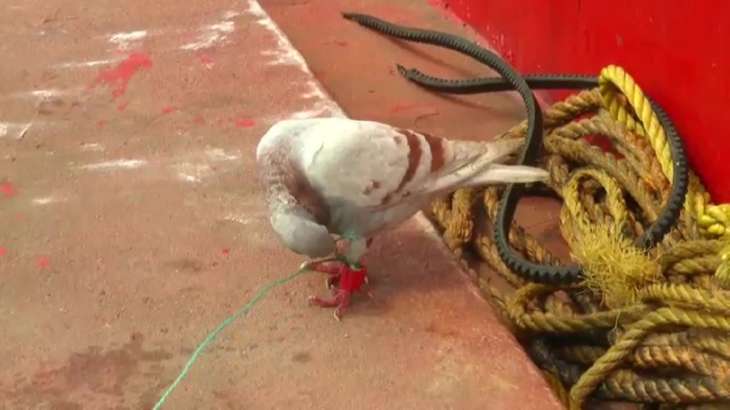 Odisha news: A pigeon fitted with what appears to be a camera and a microchip was seized from a fishing boat off the Paradip coast in Odisha's Jagatsinghpur district, police suspecting that the bird was being used for espionage. Some fishermen had seen a pigeon sitting on their trawler a few days back. The bird was captured on Wednesday (8 March) and handed over to the Marine Police.
Jagatsinghpur Superintendent of Police Rahul PR told the media, "Our veterinarian will examine the bird. We will take the help of the State Forensic Science Laboratory to examine the equipment attached to its legs. It appears that the equipment is a camera and a microchip." " There also appears to be some writing on the bird's wings in a language unknown to the local police.
The SP said, "The help of experts will also be taken to find out what is written." Pitamber Behera, an employee of the fishing trawler 'Sarathi', said he saw the pigeon sitting on the boat.
Behera said, "Suddenly I saw that some instruments were attached to the feet of the bird. I also found that there was something written on its wings. I could not understand it because it was not in Oriya." As soon as the bird came close, he caught it.
The pigeon was found on board the trawler about 35 km off the coast of Konark about 10 days ago. Behera said that he fed broken rice to the bird for the past several days.
(with inputs from agencies)
ALSO READ: Ahmedabad: Four Kashmiri youths detained for suspicious activity
Also read: Bomb alert in Ryanair flight from Poland to Greece; Police say nothing suspicious was found
latest india news