India
opinion | India's Holi Diplomacy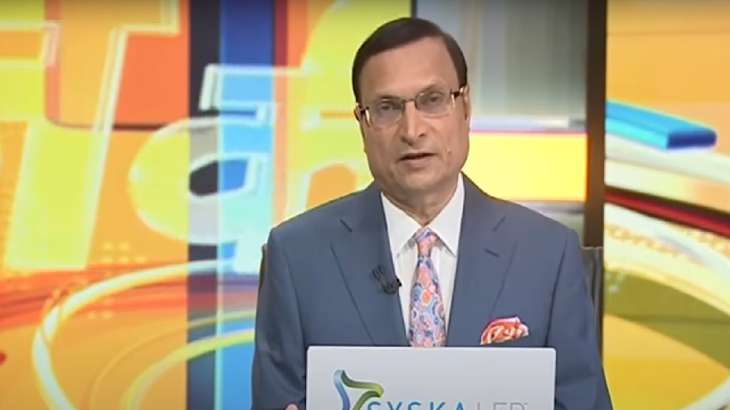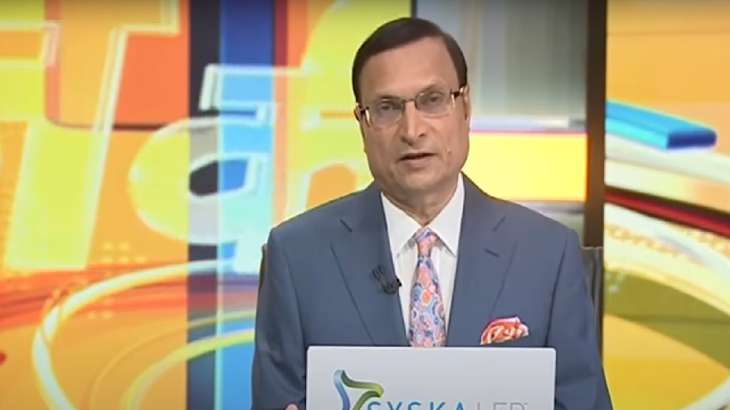 On Wednesday, US Commerce Secretary Gina Raimondo danced to the tunes of the song 'Aaj Biraj Mein Holi Re Rasiya' at a get-together at Defense Minister Rajnath Singh's residence, where External Affairs Minister S. Jaishankar and Commerce Minister Piyush Goyal clapped. Most of the ministers of G-20 countries participated in the reception of Holi. Rajnath Singh described Gina Raimondo as "a domineering politician from America. She wanted to enjoy Holi celebrations, so I invited her here." This was India's Holi diplomacy at its best. Raimondo is on a four-day visit and will participate in the India-US Commercial Dialogue and CEO Forum. The US Commerce Department said the purpose of his visit is to "unlock new trade and investment opportunities" between the two countries. India and the US are part of the Indo-Pacific economic architecture. Piyush Goyal said, India and the US are "natural allies. The agenda is full of possibilities and we are working together for a safe, secure Indo-Pacific." Rajnath Singh, usually a reserved person, moved his feet for a few seconds when Gina Raimondo requested him to dance with her.
Kejriwal, Sisodia and Tihar Jail
Even as the entire country was celebrating Holi, Delhi Chief Minister Arvind Kejriwal did not play Holi and sat on a seven-hour meditation to "pray for the country". Other leaders of the Aam Aadmi Party also sat on a dharna in protest against the imprisonment of Manish Sisodia in the Delhi Liquor Excise scam. AAP leader Saurabh Bhardwaj alleged that Sisodia was kept in Tihar Jail with dreaded criminals and there was a threat to his life, but the jail administration immediately denied the allegation. It issued a statement saying, "Sisodia has been assigned a separate ward keeping in view his security. At least there are prisoners in the ward who are not gangsters and are of good conduct inside the prison." It is true that Manish Sisodia is not a professional criminal and he should be provided a safe and secure environment inside the jail. His health should also be taken care of, but Kejriwal's colleagues have to decide what they think about the facilities in the jail. In November last year, when videos surfaced of AAP minister Satyendar Jain giving a massage to a rape accused and having a sumptuous lunch inside his cell, the AAP leader was justifying the massage. Saurabh Bhardwaj had then said that Jain should get all the facilities inside the jail. The same leaders are now raising apprehensions about Sisodia's life. Delhi's jail administration comes under the purview of Arvind Kejriwal's government. The question is, to whom are they complaining?
gangster in up jails
Gangsters in most jails of Uttar Pradesh spent a tense Holi on Wednesday as the authorities turned their gaze to a secret nexus between gangsters and some corrupt jail officials. Gangster Atiq Ahmed's brother Ashraf is lodged in Bareilly jail. He had told his brother-in-law Saddam how to kill Umesh Pal in Prayagraj. It was Saddam who arranged the meeting between Ashraf and the shooters in jail. Police has arrested a constable Shiv Hari Awasthi and a vegetable seller Dayaram alias Nanhe. Cell phones, food and other items made for Ashraf used to sneak inside the jail by hiding in small vegetable-laden vehicles. Constable Awasthi used to secretly arrange to meet five or six people inside the jail. He used a warehouse for his secret meeting with Ashraf, who threatened witnesses over the phone from prison. Ashraf, whose real name is Khalid Azim, has dozens of cases registered against him including murder, attempt to murder, kidnapping, land grab and extortion. He is the prime accused in the Raju Pal murder case and used to run the gang in the absence of Atiq Ahmed. Despite the strictness of Chief Minister Yogi Adityanath's government, in the last six years, mafia gangsters have been ruling inside the jails of UP. Gangsters like Ashraf used to control the whole system by sitting inside the jails. MLA and son of gangster Mukhtar Ansari, Abbas Ansari used to meet his wife in a jail room in Chitrakoot Jail in UP. He used WhatsApp to contact outsiders. After the sudden raid, the jail superintendent, jailer, deputy jailer and warden had to be arrested. This shows that the policemen, criminals and suppliers posted in jails are engaged in bypassing the system. There is an urgent need to conduct a strict audit of all jails in UP and break the gangster-jail officials nexus. Strict action should be taken against the culprits.
Aaj Ki Baat: Monday to Friday, 9:00 PM
India's number one and most followed super prime time news show 'Aaj Ki Baat – Rajat Sharma Ke Saath' was launched just before the 2014 general elections. Since its inception, the show has been redefining India's super-prime time and is numerically way ahead of its contemporaries.
latest india news