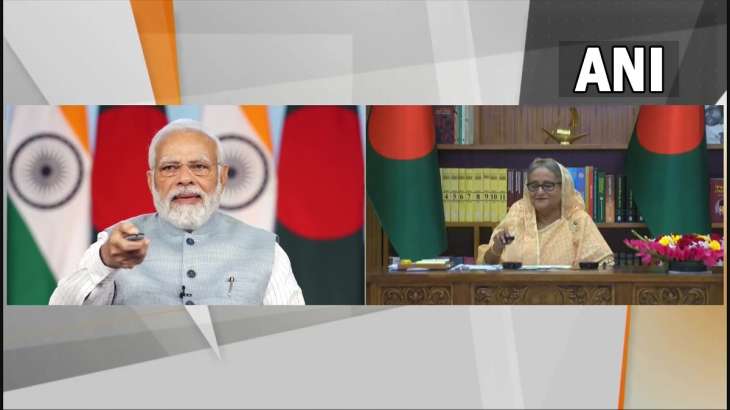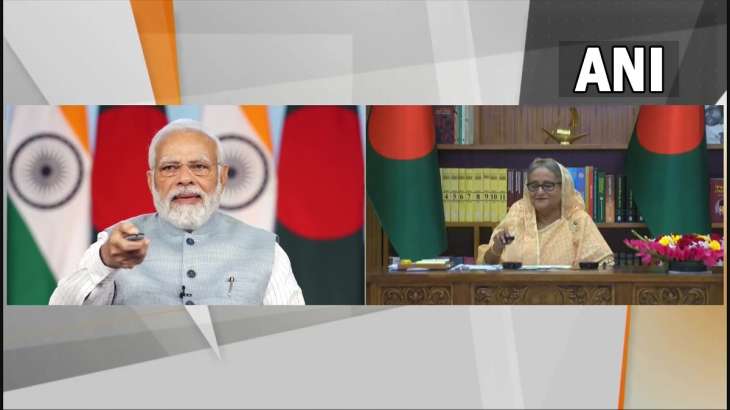 Prime Minister Narendra Modi and Bangladesh PM Sheikh Hasina inaugurated the India-Bangladesh Friendship Pipeline on Saturday through video conferencing.
Speaking at the event, Prime Minister Modi termed the inauguration as the beginning of a new edition of ties between the two countries.
He said, "The India-Bangladesh Friendship Pipeline was launched in September 2018… With the help of this pipeline, 1 million metric tonnes of high-speed diesel will be made available to the districts of northern West Bengal."
"This will reduce the cost and also reduce the carbon footprint of the supplies," he added.
This is a breaking story. More details follow.
latest india news