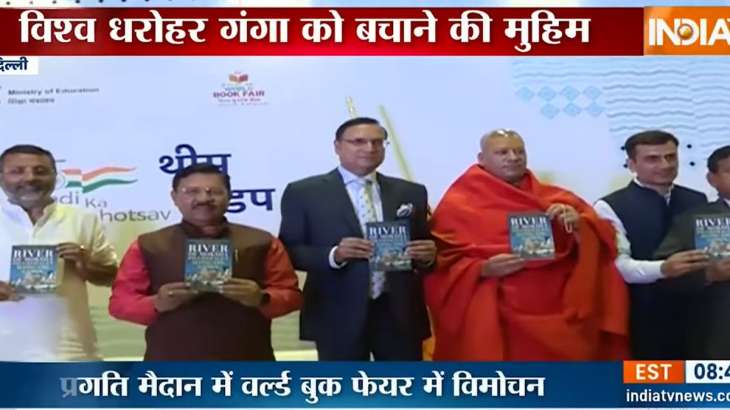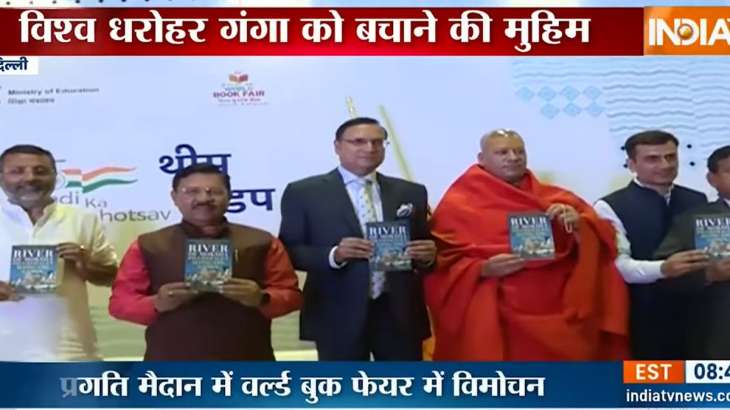 Moksha pilgrimage on the banks of the Ganges: Moksha pilgrimages got off to a grand start with Ganga written by Swami Kailashanand Giri during the ongoing World Book Fair at Pragati Maidan in the national capital. India TV Editor-in-Chief Rajat Sharma was invited as the chief guest during the book launch, where he praised the author and the book. He said that Swami Kailashanand Giri is working to bring saints of the country together and Giri's book will help in cleaning Ganga and saving the heritage.
Everyone has to come forward to save Ganga – Rajat Sharma
Rajat Sharma also advised to make a digital documentary of this book so that it can reach the masses in all languages. He also said that everyone should come forward to save the river. Addressing Rajat Sharma said- 'Ganga gives us life, but what do we give to Ganga? A huge amount of garbage is being dumped in the holy river and then we say that Ganga is dirty. Those who read this book should take a pledge to save Ganga.
Ganga is everything for us – Swami Kailashanand Giri
During this special program, Swami Kailashanand Giri said that on the suggestion of Rajat Sharma, he would try to publish this book in as many languages ​​as possible. 'We have to keep Ganga clean, Ganga is everything for us.' BJP leader Shyam Jaju, BJP MP Nishikant Dubey, RSS leader Indresh Kumar and former IAS officer Devdutt were also present during the book release programme.
latest india news