India
The question then arises. KCR is the real target, not me, says Kavita of Telangana CM's daughter. Unique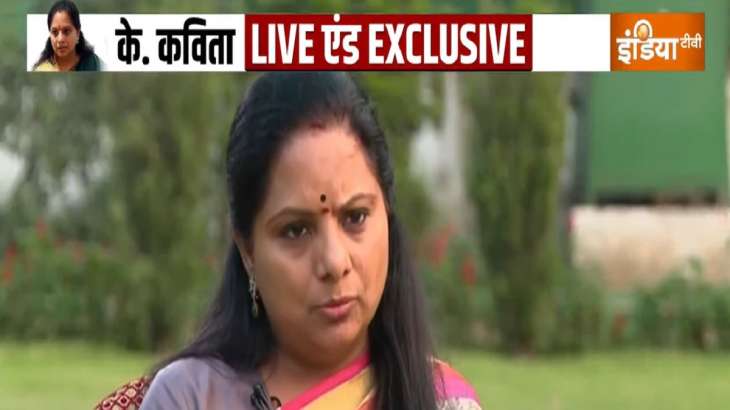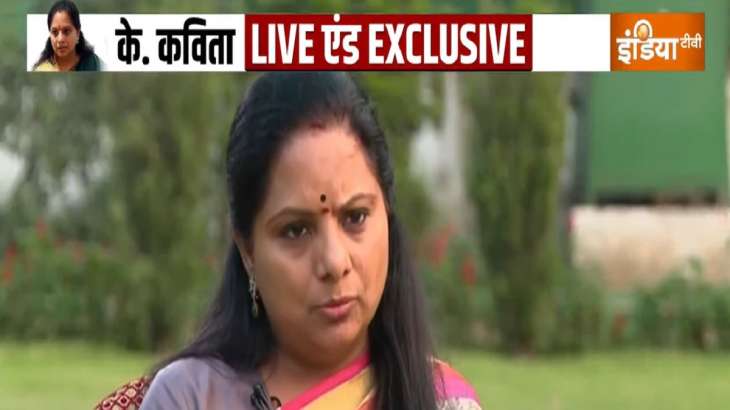 The question then becomes: Bharat Rashtra Samithi (BRS)'s Kavitha, daughter of Telangana Chief Minister K Chandrasekhar Rao, who has been summoned by the Enforcement Directorate in the Delhi Liquor Policy case, has accused the Center of diverting the country's attention from real issues by targeting the opposition. Speaking exclusively on India TV's program 'Sawal To Banta Hai', Kavita said that Prime Minister Narendra Modi has failed to fulfill his promises made to the people and hence he is now selectively targeting the opposition who are raising voice. Kavita also said that it is not her but KCR who is the real target of the agencies.
Will be the target of opposition till 2024 elections: Kavita
KCR's daughter K Kavita alleged that the Center will continue to target the opposition till 2024 elections, we know it is not going to stop now.
The Enforcement Directorate does not have proof… People also now know that if there are elections, ED will also come.
Kavita will go on hunger strike in Delhi on March 10
Kavita said that she will sit on a fast in protest against women's reservation. He said that 18 political parties are likely to support their protest in Delhi on March 10 (tomorrow). He said that on March 2, he announced a hunger strike to raise his voice for women's reservation, but after that he was summoned by the ED.
Kavita alleged that the government was running away instead of discussing the real issue.
He said that the BJP government has a golden opportunity to bring the Women's Reservation Bill pending for years. The Modi government had made this promise but did nothing to bring it to Parliament.
I have been wrongly accused, says Kavita
On the question of being associated with the Delhi liquor scam, Kavita said that wrong allegations have been leveled against her. Rs 8 crore recovered from the house of an MLA's son in Karnataka, but what is ED doing against it. What is the government doing in Adani's case?
He said, "Throw as much mud as you want on the opposition, but the public cannot be tricked."
Its target is Chandrasekhar Rao, not me: Kavita
Actually, it is not me but KC Chandrasekhar Rao who is the real target. ED, CBI is behind most of the politicians and businessmen of Telangana. Want to win 2024 elections on the strength of ED and CBI… How many extensions did ED, CBI directors get? Why not give extension to Agniveer? Kavita asked why she is not given regular appointment.
read also , AAP leaders Saurabh Bhardwaj, Atishi sworn in as Delhi's health and education ministers

read also , Manish Sisodia arrested by ED on charges of money laundering linked to Delhi Liquor Policy
latest india news