India
Tripura: Amit Shah's security lapses as white colored car rams into his convoy in Agartala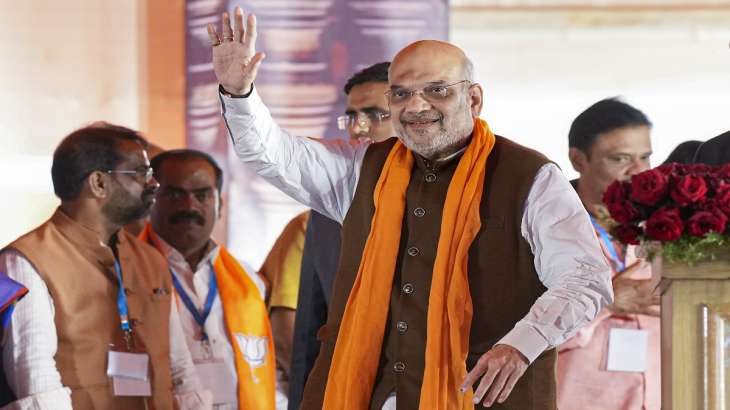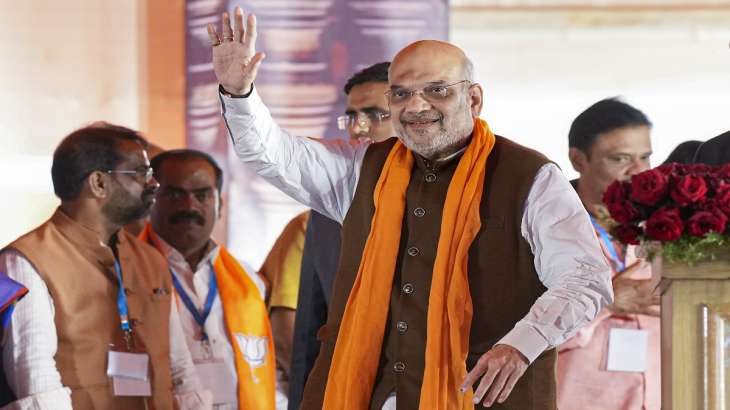 Tripura: On Wednesday, when Union Home Minister Amit Shah's motorcade was proceeding towards the venue of the swearing-in ceremony of the Chief Minister of Tripura, a security lapse was reported.
According to reports, when the Home Minister's convoy left the State Guest House to reach the swearing-in venue, a white colored car rammed into the convoy. The police tried to chase the car but it rammed into the convoy. However, the car driver was later caught.
Police stopped the white colored car, but the driver escaped
A video of this incident is going viral on social media. It can be seen in the video that Amit Shah's convoy is passing when suddenly a white colored car comes near his convoy. The car first stops when instructed by the police but suddenly rams into the convoy. The police tried to stop the car but it did not stop.
Briefcase for Home Minister with Ballistic Shield Cover Z+ Security
Amit Shah has Z+ security cover with briefcase ballistic shield. It is a portable bullet proof shield or portable fold out ballistic shield, which can be opened during an attack. Shah is accompanied by 24 to 30 commandos under Z plus security at all times.
Amit Shah's security lapses during Maharashtra tour
Earlier in September 2022, during Amit Shah's visit to Maharashtra, there was a lapse in his security. During Shah's visit to Mumbai, a suspect followed him for several hours. When the officials got suspicious, they informed the police about it. The police arrested him within 2-3 hours.
read also , Manish Sisodia arrested by ED on charges of money laundering linked to Delhi Liquor Policy

read also , Umesh Pal murder case: Dead body of accused Sabir's brother found in Kaushambi, injury marks
latest india news