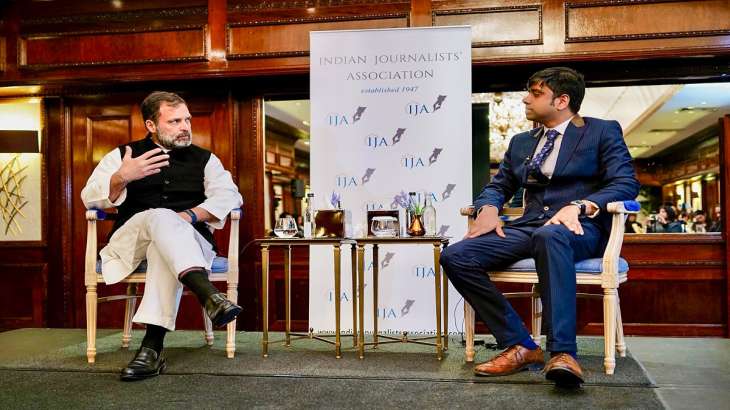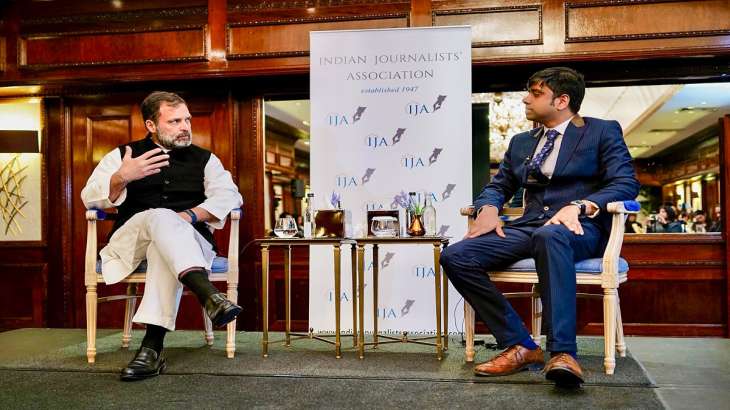 Congress leader Rahul Gandhi has called the recent raid on BBC offices in India a "suppression of the voice" and criticized the Modi government, saying the BJP wants to "silence" the country under its "New Idea of ​​India". .
The Congress scion was speaking at an event organized by the Indian Journalists' Association in London.
"You know there is protest everywhere, there is an excuse. You asked why we did the yatra, what was the idea behind the yatra. The idea behind the yatra was the expression of a voice. And there is suppression of voices across the country." Example is BBC, but BBC is just one element of it," Rahul Gandhi said.
Speaking on the Centre's allegation of 'colonial hangover', Rahul Gandhi said, "It is similar to Mr Adani, it is also a colonial hangover."
Speaking further on the BBC documentary, Rahul Gandhi said that if they (BBC) stop writing against the government, everything will be normal, all cases will disappear and everything will be normal.
He said that this is a new idea of ​​India, the government wants everyone to remain silent.
Criticizing the former Congress chief for maligning the country into a foreign nation, the BJP said just because Rahul Gandhi is not bright doesn't mean India is not.
The saffron party further said that Congress leaders are making such allegations against the country that even Pakistan would not dare to do.
,with inputs from agencies,
read also , 'India-Pakistan held 36 meetings between 2003-14, were about to sign a 'peace deal' but…': Ex-Pak diplomat

read also , Manish Sisodia is a 'saint', Modiji should be ashamed of putting such 'saint-mahatma' behind bars: Kejriwal
latest india news