Patna
Bihar Chief Minister Nitish Kumar ordered a high-level inquiry into the Galwan Martyr Memorial dispute. Patna News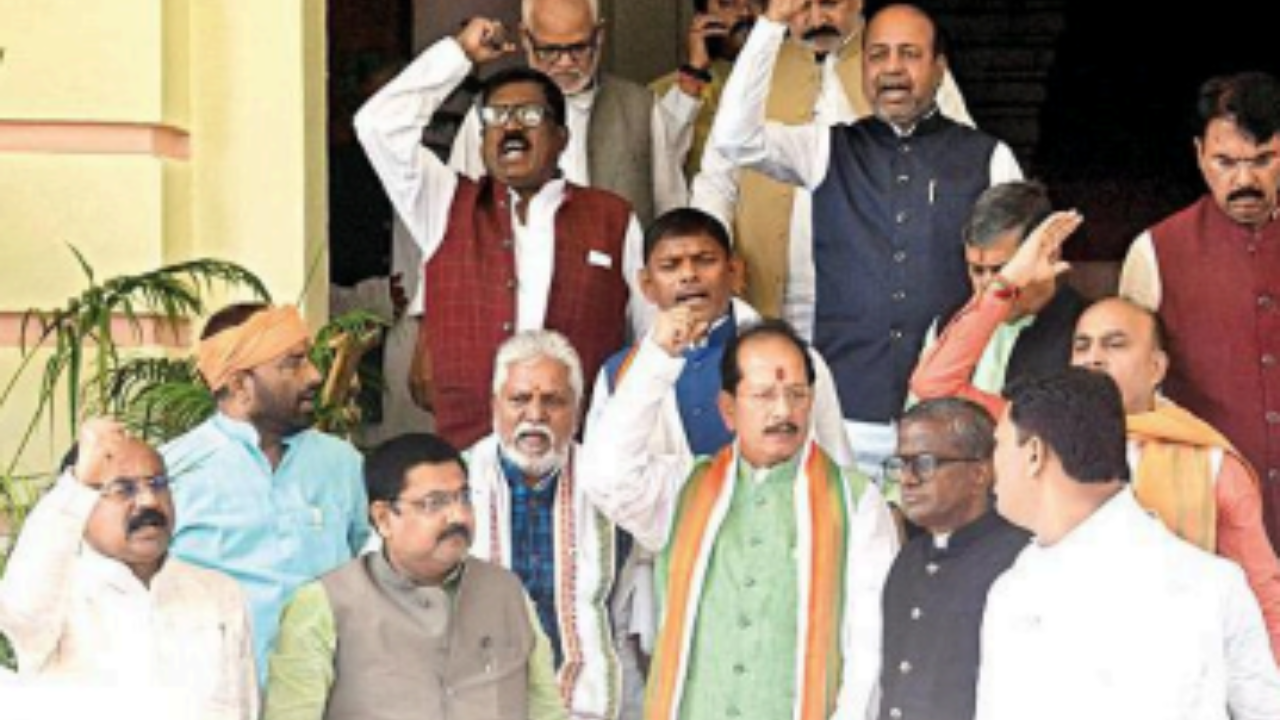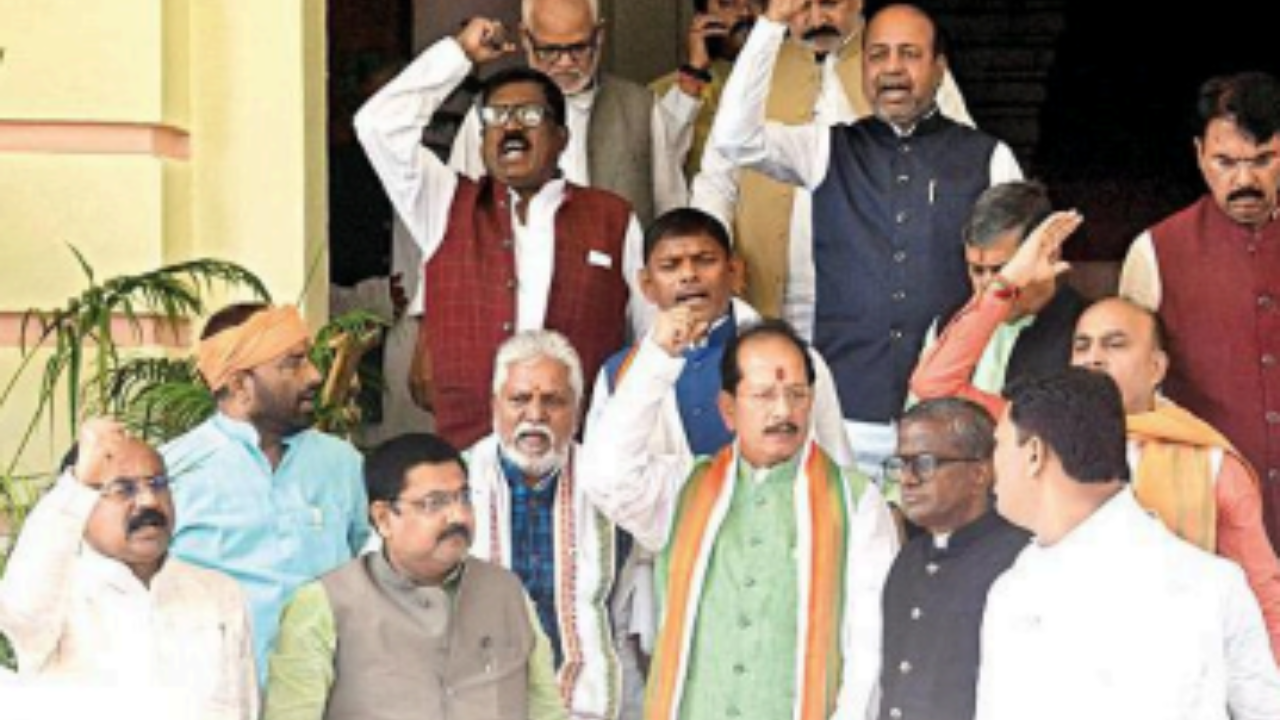 Patna: A high-level inquiry has been ordered into the alleged police misconduct in Vaishali with Raj Kapoor Singh, father of Jai Kishore Singh, who was martyred in the Galwan Valley. CM Nitish Kumar informed the Legislative Assembly on Wednesday after a telephonic conversation with Defense Minister Rajnath Singh.
Nitish said a high-level police team would "probe" the allegations and action, if any, would be taken after the submission of the probe report.
Singh, a resident of Kajri Buzurg village under Jandaha police station area of ​​Vaishali district, was arrested on the intervening night of February 25-26 for allegedly being thrashed by the police when he was being sent to jail for building his son's house. Was. Monument on government land and encroachment on the way of the complainant, who had filed a case under the SC/ST (Prevention of Atrocities) Act.
The issue was raised by angry opposition BJP members in the pre-lunch session, with the chief minister saying he had received a call from Defense Minister Rajnath Singh in the morning, informing him about the "harassment" of Singh's father. Galwan Valley martyr, during arrest by police.
After efforts by Speaker Awadh Bihari Chowdhary and Parliamentary Affairs Minister Vijay Kumar Chowdhary failed to persuade the BJP members, Deputy CM Tejashwi Prasad Yadav informed the House that he had met the Galwan martyr's family at Kajri Buzurg. Tejashwi said that he wants to install a statue of the martyr in the village and construct a gate in his name. "However, the father of the martyr wanted the idol to be installed on a government land near their house which belongs to Harinath Ram, a Scheduled Caste (SC) person of the village. Clearly, the idol could not be installed on such land " , as one would say," Tejashwi said.
On this the BJP members staged a walkout from the House.
Earlier, the BJP members standing in the Well tried to overturn the table of official journalists besides keeping their chairs on the table, which was removed by the marshals. BJP members damaged the table, due to which official journalists had to walk out of the auditorium.
Meanwhile, ADG (Police Headquarters) JS Gangwar told media persons that the government has taken a "serious view" of the alleged police misconduct during the arrest of Raj Kapoor Singh, father of Galwan Valley martyr Jai Kishore Singh. Gangwar said that a high level team headed by ADG (Weaker Sections) has already left for the spot and will submit its report soon. No guilty will be spared. Strict administrative action will be taken against the culprits, if any, he said.
Gangwar also said that the police headquarters had earlier sought a preliminary report on the incident. Vaishali SP and two inspectors investigated the matter.
The probe order states that one Harinath Ram had lodged two FIRs against Singh – the first in 2019 and the second on January 23 this year, alleging encroachment on his land, he said.