Patna
Is Bihar Deputy CM Tejashwi Prasad Yadav taking initiative parallel to opposition unity? , Patna News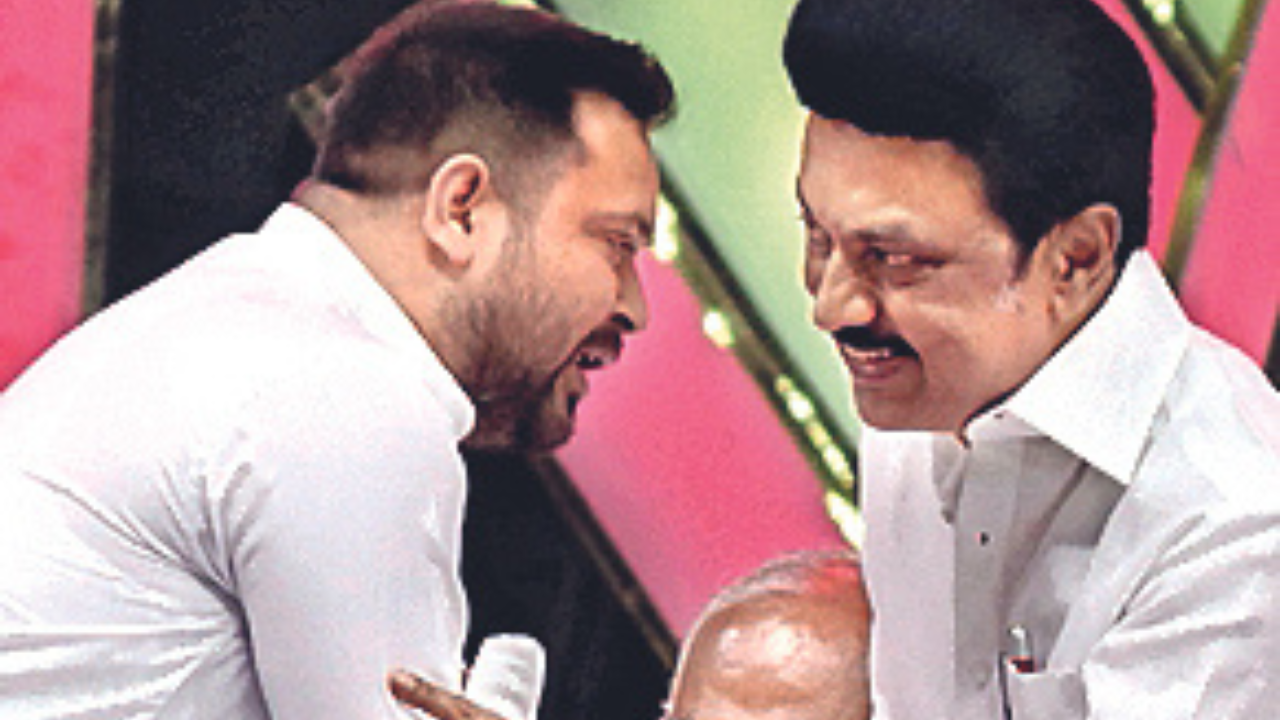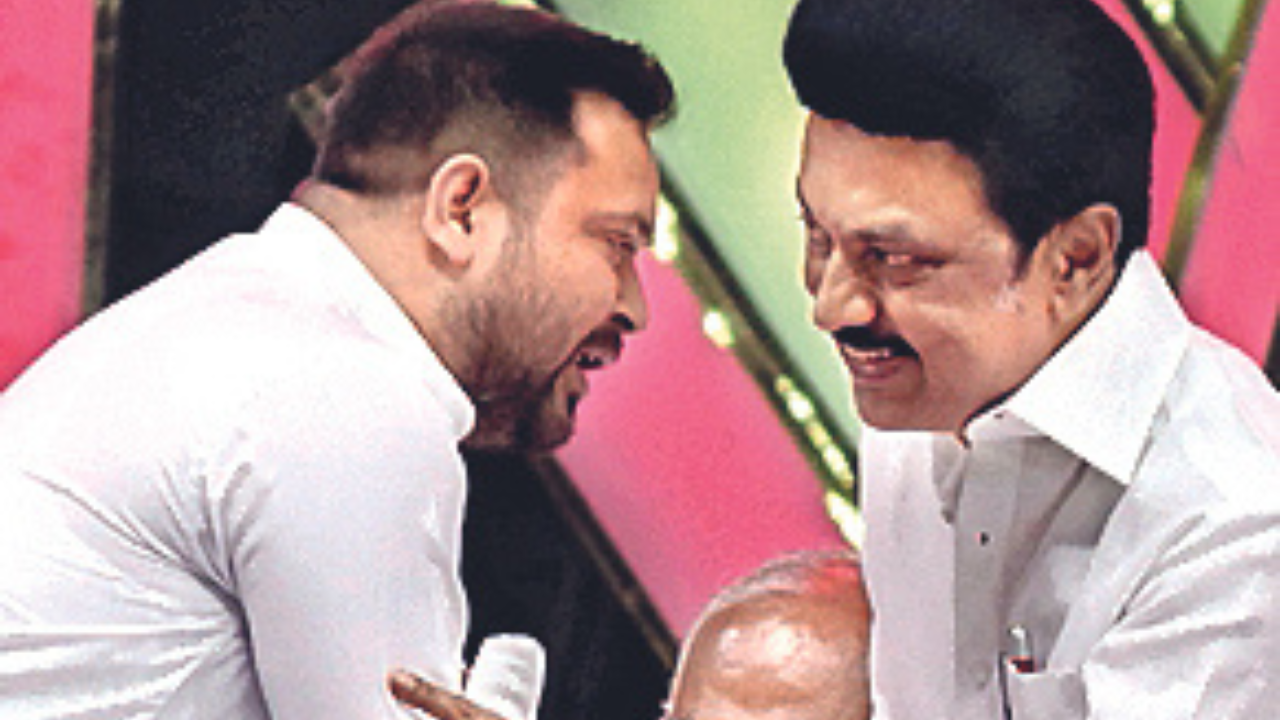 Patna: Deputy Chief Minister K. Tejashwi Prasad YadavFrequent meetings with top politicians have sparked a debate such as RJD chief Lalu Prasadthe younger son of has launched a parallel initiative opposition unity Chief Minister Nitish Kumar is not getting the "desired response".
The way Tejashwi recently discussed a ploy with four top politicians from the opposition camp, what experts see as Bihar Chief Minister Nitish Kumar's efforts to gain national acceptance as he gradually loses his "charisma" described as ,
Tejashwi arrived in Chennai on Wednesday to attend Tamil Nadu CM MK Stalin's birthday celebrations when the budget session of the state legislature was underway, indicating the significance of his visit. Even more significant was the presence of politicians at the event, which included Congress president Mallikarjun Kharge, Jammu and Kashmir National Conference leader Farooq Abdullah and SP chief Akhilesh Yadav.
Last month, Tejashwi attended the birthday celebrations of Telangana CM K Chandrasekhar Rao and also met Jharkhand CM Hemant Soren. Earlier, Tejashwi had met former Maharashtra minister Aditya Thackeray, who had come from Mumbai to Patna to meet the RJD leader. Later, Tejashwi along with Aditya met CM Nitish Kumar at his residence.
Experts say such a sequence of events is not sudden but a part of RJD's strategy to prove Tejashwi's acceptability at the national level, as his father Lalu is not in a position to move independently due to health complications . Political observers say that unlike Nitish, the leaders of the opposition do not consider him a threat to their "political career" and therefore he is often invited to the programs of opposition leaders.
He said, "Tejashwi's increased activities give a message that due to Nitish's repeated flip-flops, his acceptability at the national level is gradually decreasing." Obviously, this is the reason why many key players in the opposition camp do not trust Nitish," said political analyst DM Diwakar. He further explained, "Again, opposition leaders do not see Tejashwi as a threat to their careers and More importantly, his party (RJD) enjoys more support than Nitish's."
The RJD has 79 members in the state assembly as against 45 of the JD(U).
Political expert Professor NK Chowdhary feels that Nitish is in duplicity after the success of Congress leader Rahul Gandhi's 'Bharat Jodo Yatra'. "The Congress is not ready to give up," Chowdhury said, adding that the Congress is yet to play its cards despite Nitish repeatedly asking the old party to work fast for opposition unity. "What I see going forward is that Tejashwi wants Nitish to go into national politics, give up the throne to him and his increased activities are a pressure tactic," Chowdhury said.
But RJD claims that Tejashwi was doing all that at the behest of Nitish. State RJD spokesperson Shakti Singh Yadav said, "Tejashwi is taking forward Nitish's campaign for opposition unity and bringing together like-minded forces. Nothing more should be read into this." He said that if the opposition comes together forgetting personal differences, then the road to victory will be difficult for the BJP.
While Nitish has not received the "desired response" from the Congress on opposition unity, the JD(U) stayed away from the concluding ceremony of the Congress' Bharat Jodo Yatra in Kashmir, the report said.