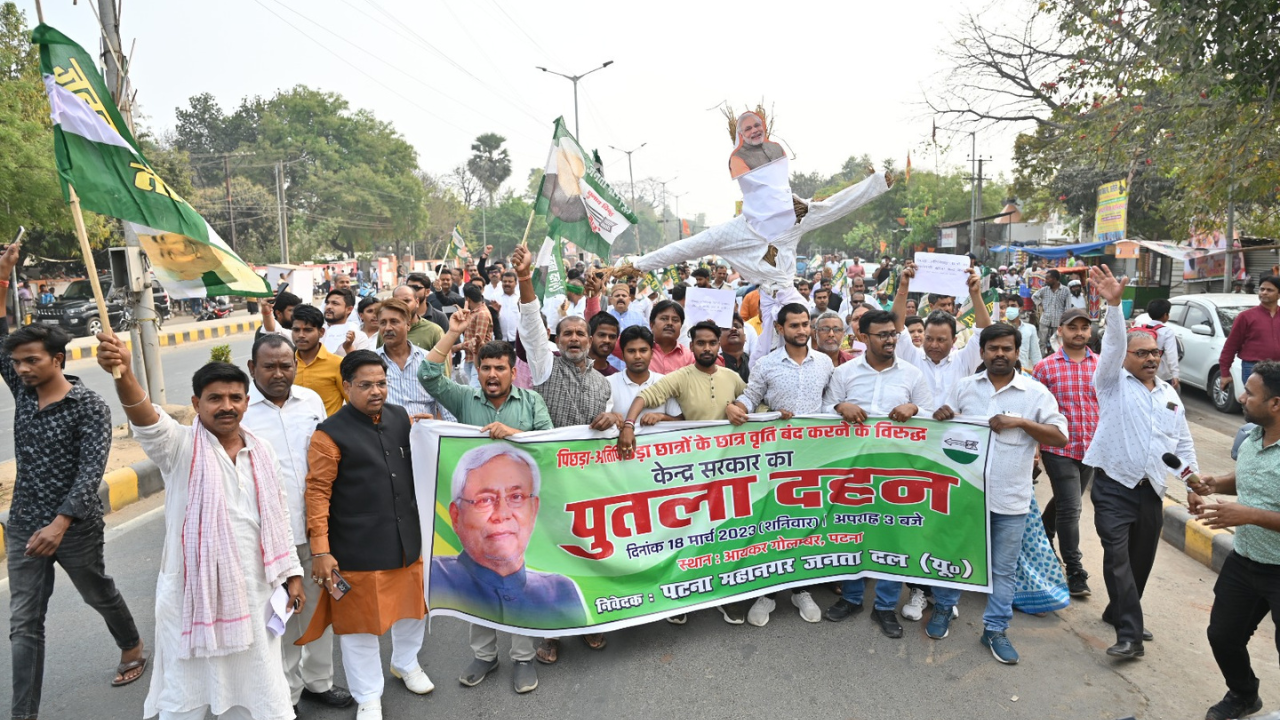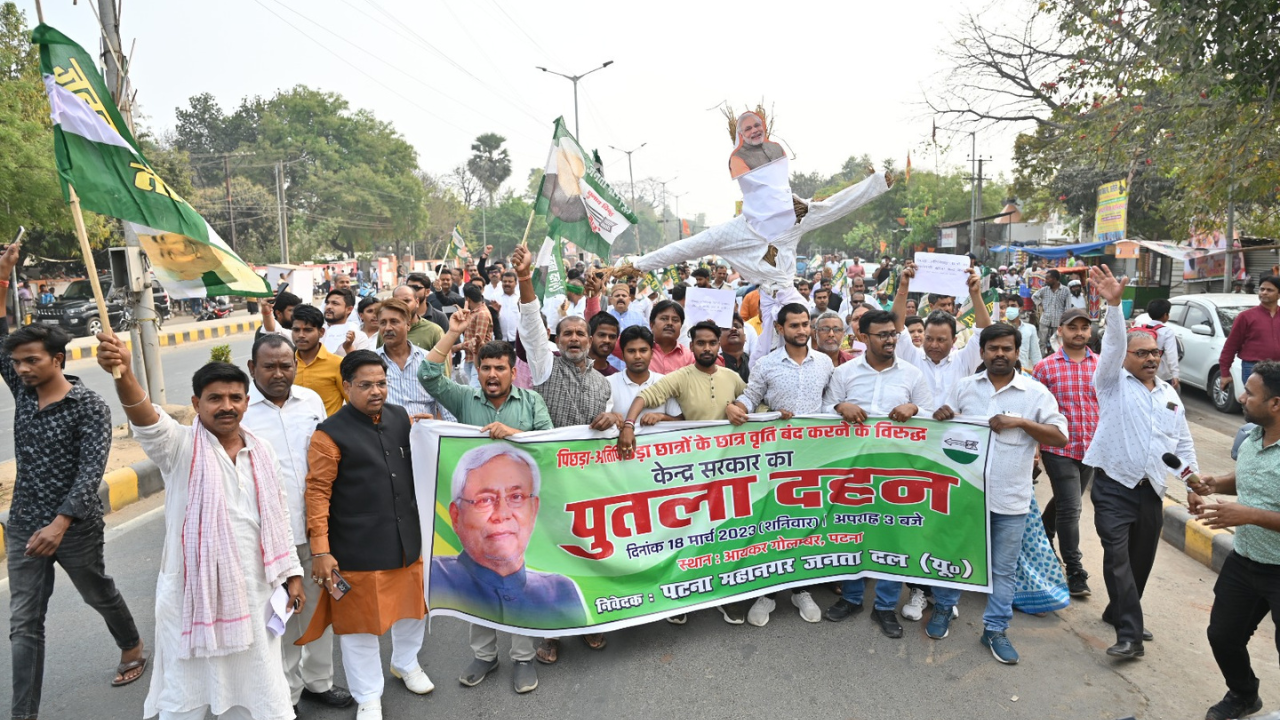 Patna: On the instructions of the state leadership of their party, JD(U) workers protested by burning effigies of Prime Minister Narendra Modi at all the district headquarters across the state on Saturday. Pre-Matric Scholarship for Students Belong to Backward Classes (BC) and Extremely Backward Classes (EBC).
In the state capital, JD(U) workers burnt an effigy of PM Modi near the Income Tax roundabout and criticized the BJP-led NDA government at the Center for "stopping" pre-matric scholarship for BC and backward class students. raised slogans against EBC.
A strong group of JD(U) workers led by Patna Metropolitan District President Asif KamalA procession was taken out from JDU's state office located on Birchand Patel Path and marched towards Income Tax Golchakkar. After reaching the chowk, they shouted slogans against PM Modi and the central government and burnt Modi's effigy.
The JD(U) state president said, "JD(U) workers took out similar processions at all district headquarters across the state and PM Modi to express their displeasure over the discontinuation of the scholarship scheme for BC and EBC students." Burnt the effigy of Umesh Singh Kushwaha said on Saturday.
Earlier, addressing a press conference at the party office here, Kushwaha said that the BJP-led NDA government at the Center was playing with the future of backward class and extremely backward class students by stopping their scholarship scheme.
He said the JD(U) on Saturday started a public awareness program against the Centre's decision by burning effigies of PM Modi at all the district headquarters in the state.
Kushwaha also said that the Centre's decision to discontinue the scholarship scheme has exposed its anti-backward face and anti-reservation mindset.