Sports
Babar Azam breaks silence on ODI World Cup in India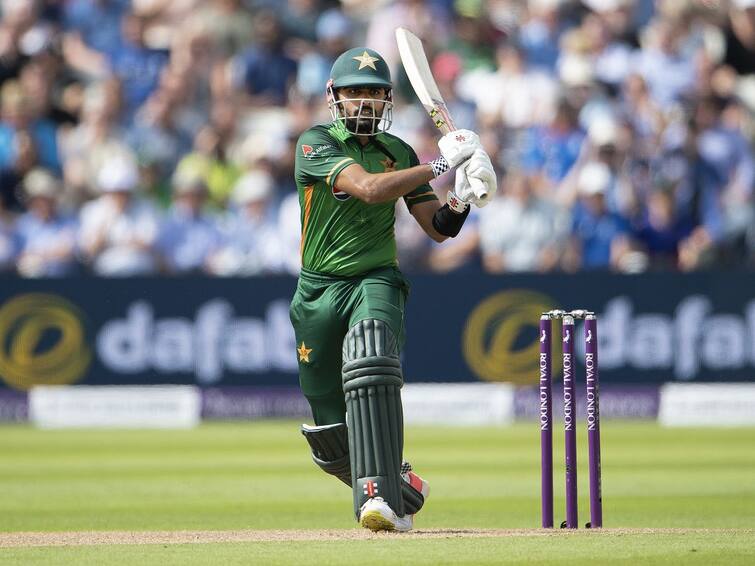 Even though there is no official confirmation regarding Pakistan's entry in the ICC ODI World Cup in India later this year, his cricket team captain Babar Azam has said that the team will be eyeing the marquee event in 50-over cricket this year. focusing. Notably, Pakistan Cricket Board chief Najam Sethi had threatened to boycott the world event to be held in India this year following BCCI's stand of not coming to Pakistan for the Asia Cup.
However, Babar's statement shows that the team is focusing on what they have in hand while preparing for the tournament. Also, there has been no official communication on the same lines, which means that as of now Pakistan is part of the ODI World Cup to be held in India.
"We are focused on the World Cup in India and will try to do well during the tournament," Babar told Geo News.
While the Men in Green captain said that his form along with Mohammad Rizwan will be the key, he said that it was a team game and other players also needed to step up when the situation arose.
"I will try to score runs with Mohammad Rizwan as we have a good combination at the top. But having said that it is not possible to score in every innings so it is important not to depend on only two players in the team. " However, we also have other players in the squad who are keen to play the role of winning matches for the team on the field," the 28-year-old said.
Pakistan and India have produced some thrilling games in their recent encounters. While the two teams have faced each other twice in the Asia Cup, with India winning one and losing the other, in a game that will be remembered for ages, India won their T20 World Cup debut at the MCG. Defeated the arch-rivals by 4 wickets. ,
When the two teams face off in the Asia Cup and ODI World Cup later this year, fans will be looking forward to more such interesting encounters.