Sports
Cricketer Prithvi Shaw shares message about loyalty and love, fans react on Instagram Story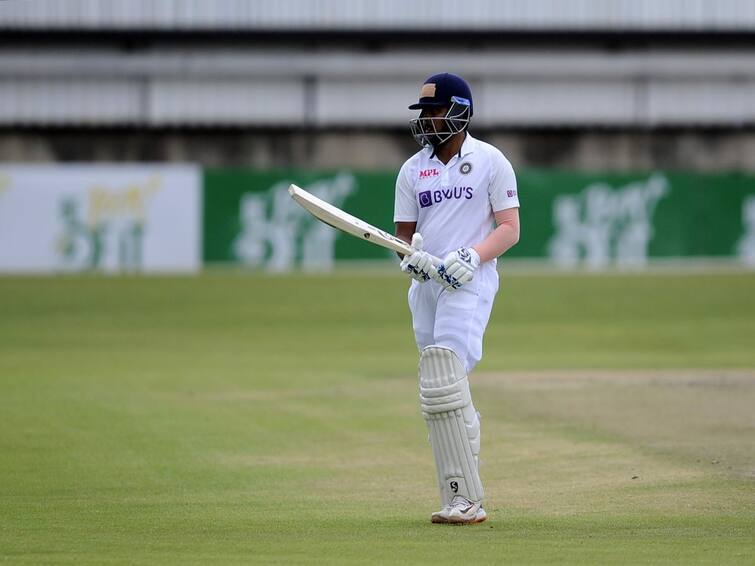 India's young cricket star Prithvi Shaw on Thursday shared a cryptic social media post which has left his fans confused.
"Some people will only love you so much that they can use you. Their loyalty ends where the benefits end," Shaw wrote in his Instagram story.
Despite having a fairly young cricketing career so far, Shaw, who represents Mumbai in domestic cricket, has had his fair share of on-field successes and off-field controversies. The 23-year-old also had to take a break from the game when he was banned for eight months in 2019.
Meanwhile, there were allegations that Shaw failed the Yo-Yo test at the National Cricket Academy, while Ricky Ponting, the head coach of his IPL franchise, revealed that Shaw once batted in the nets. refused to do so.
The cricketer, recently, was at the center of a controversy involving influencer Sapna Gill. While the cricketer has claimed that it was Gill who invaded his personal space which led to the controversy, the Bhojpuri actress has made serious allegations of molestation.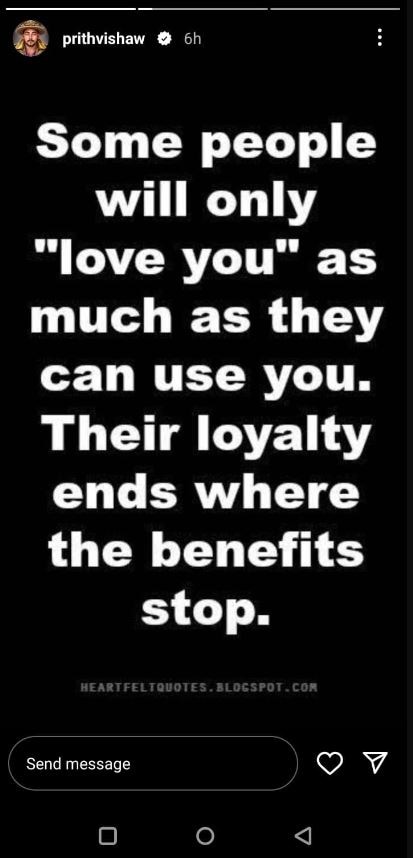 As far as the cricketing action is concerned, Shaw will play a key role in Delhi Capitals' IPL 2023 campaign. In the absence of their skipper Rishabh Pant, who met with an accident in December last year, Shaw has been picked by the team CEO as someone who can be their game-changer.
"If you look at him, he does really well every year. He won us a few games last season, but he was unlucky. He got sick and I think that's what really affected him, didn't it? that of his form or the manner of his approach." Play. I still think he will be a game-changer for us this year. In the Powerplay, the way he plays will have a big impact on the way DC go into the tournament," Dheeraj Malhotra told The Times of India.
Due to Pant's exit this season, the team has made David Warner its captain.