Sports
DC vs RCB WPL 2023 highlights Smriti Mandhana's reaction on being compared with RCB legend Virat Kohli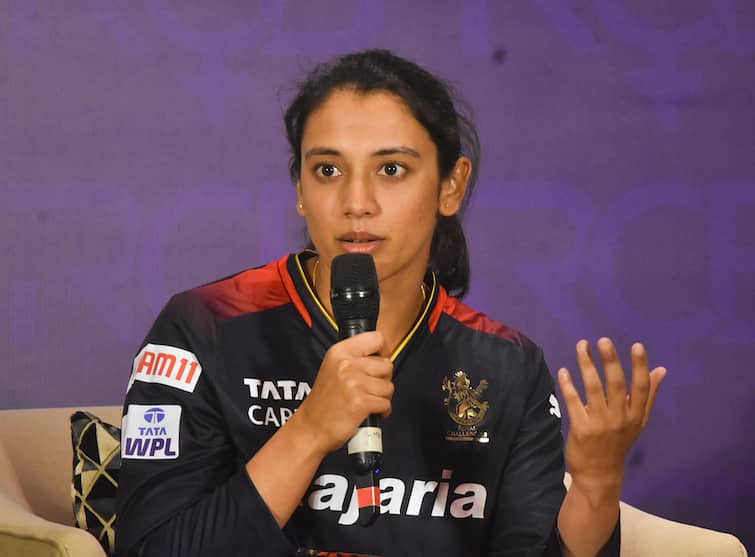 WPL 2023: Smriti Mandhana, the captain of Royal Challengers Bangalore (RCB) and the most expensive player in the Women's Premier League (WPL 2023) auction, has reacted to the comparison with the legendary Virat Kohli.
Mandhana said she doesn't like being compared to Virat as she is not even close to what the former India captain has achieved in his career so far. Both Mandhana and Kohli wear the number 18 jersey for India and the franchise Royal Challengers Bangalore (RCB). Mandhana once revealed in an interview that a BCCI manager suggested her to wear jersey number 18 as her birthday is on July 18 and she did not know about Virat using number 18 jersey.
"I don't like comparisons like that because what he (Kohli) has achieved is amazing. I hope to reach that level but I am nowhere. What he has achieved for this franchise (Royal Challengers Bangalore) did, that is." I would like to try to do that," Mandhana told reporters.
Virat Kohli and Smriti Mandhana starrer Bangalore-based franchise Royal Challengers Bangalore (RCB) are yet to win an Indian Premier League (IPL) title ever since the cash-rich T20 league came into existence.
The closest that RCB ever came to winning the IPL title was during the IPL 2016 final, where they again failed to lift the trophy after an 8-run defeat to Kane Williamson's Sunrisers Hyderabad.
RCB got off to a bad start after suffering a humiliating defeat in their first WPL match. Interestingly, in 2018, the RCB men's team also started their IPL journey with a defeat.
Left-handed opener Smriti Mandhana emerged as the costliest player in the WPL auction last month when RCB bought her for Rs 34 million.
Mandhana had entered the auction with a base price of Rs 50 lakh. Mandhana has so far played 116 T20Is for India, scoring 2802 runs at an average of 27.74 and a strike rate of 123.87 with 22 fifties.