Sports
Jairam Ramesh taunts PM Modi on lap of honor at Motera Stadium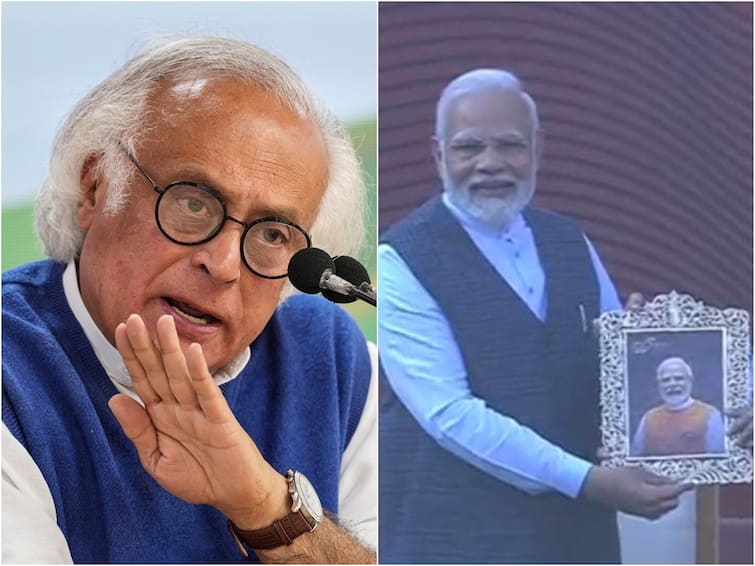 New Delhi: The Congress party and its general secretary in-charge of communications Jairam Ramesh on Thursday took a jibe at Prime Minister Narendra Modi for honoring him at the Narendra Modi Stadium in Motera, Ahmedabad. Before the start of the fourth Test match between India and Australia, PM Modi and his Australian counterpart Anthony Albanese took a tour of the playing field in a golf car.
Jairam Ramesh attacking PM Modi Tweeted: "Doing a lap of honor in a stadium that you named after yourself in your lifetime—the height of self-obsession."

Meanwhile, the Congress tweeted a picture of PM Modi with BCCI secretary Jay Shah, who is also the son of Union Home Minister Amit Shah: "Narendra Modi's friend's son presented Narendra Modi's picture to Narendra Modi at Narendra Modi stadium "
Narendra Modi is the son of a friend of Narendra Modi who took the picture of Narendra Modi in the stadium. pic.twitter.com/F8GkeXjJ0a

– Congress (@INCIndia) March 9, 2023
In 2015, the Sardar Patel Stadium in Motera was closed and demolished before being completely reconstructed at a cost of Rs 800 crore. After this, on February 24, 2021, it was named Narendra Modi Stadium. The Narendra Modi Stadium is the largest cricket stadium in the world and has a seating capacity of 132,000 people.
Notably, the Narendra Modi Stadium was the venue of the Namaste Trump event and hosted the then US President Donald Trump on February 24, 2020.
Ahead of the Gujarat elections held in December last year, the Congress had promised to rename the Narendra Modi Stadium as the Sardar Patel Stadium if voted to power.
"PM Modi changed the name of the stadium because he wants to put himself at par with Sardar Patel. Though the Prime Minister compares himself with Patel, he is nowhere in comparison to Sardar Patel. We will change the name of the stadium in the first cabinet meeting.
He even said that Modi should be ashamed of naming the stadium after himself.
As for today's event, a round of turf playing by the prime ministers on a golf car was applauded by thousands of spectators who had already taken their seats in the world's largest cricket stadium.
look | PM Modi and Australian PM riding on the chariot

accept the public's acceptance @RubikaLiyaquat , https://t.co/smwhXUROiK#IndiaAustraliaTestMatch #PMnarendramodi #Anthony Albanese #narendramodistadium pic.twitter.com/v2oNM7Algn

– ABP News (@ABPNews) March 9, 2023
The Prime Ministers handed over Test caps to their respective team captains Rohit Sharma and Steve Smith.
Prime Minister Narendra Modi and Australian PM Anthony Albanese leave the stadium after watching the first day's play of the final Test match.
Modi and Albanese's visit is part of the celebration of 75 years of India-Australia friendship.
read | Thousands of people gathered to watch the IND vs AUS match, PM Modi, Australian PM's lap of honor at Motera Stadium