Sports
My biggest compliment for commentary came from MS Dhoni: Dinesh Karthik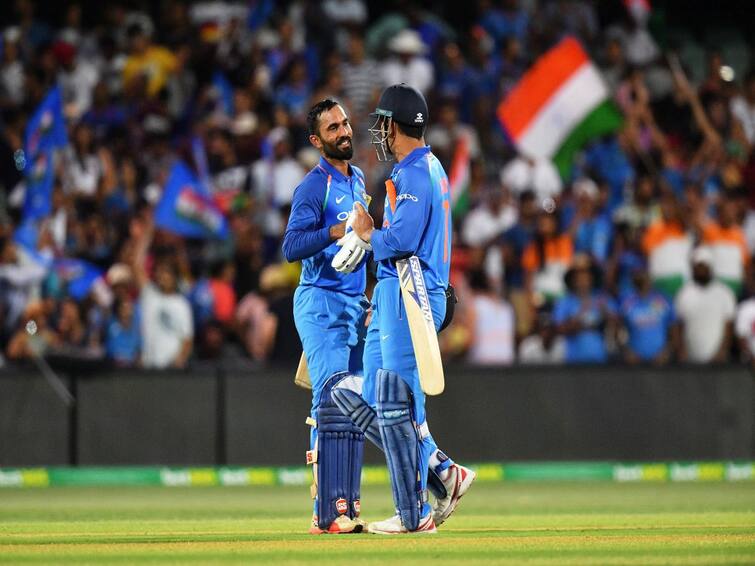 India wicketkeeper-batsman Dinesh Karthik's career has had its share of ups and downs. While he made his international debut before the more famous wicketkeeper MS Dhoni, Karthik is still around and was even a part of the most recent ICC trophy the Men in Blue competed in – the ICC Men's T20 World Cup in Australia. Cup 2022.
Karthik has done some commentary even before retiring completely from professional cricket but he has managed to balance the two roles brilliantly. A noted Indian sports journalist, who described Karthik as a part-time cricketer and a full-time commentator, was forced to eat his words when Karthik made a comeback to the national team with a stellar performance for Royal Challengers Bangalore in the IPL. I was forced to
Having said that, his stint as a commentator has been hailed by both fans and critics as well. In a recent episode of the RCB Podcast, DK revealed how the biggest compliment for his commentary came from Chennai Super Kings skipper Dhoni which he never expected.
"My biggest compliment came from the person I least expected – MS Dhoni. He called me up and said: 'I really enjoyed the commentary. Very, very good. Well done.' I was like, wow, thank you so much. So, that's big, you know, obviously, he watches this game a lot. And so and so and to hear him say that was really cool. And I'm glad That you enjoyed my commentary," Karthik said on this podcast.
As Karthik is someone who has trained with or competed against some of the current set of players, he is able to share how he approaches the game in greater depth and provide insights that add to the commentary box. Many of his colleagues did not have to present. ,
"I enjoyed the commentary in the little things I did. I think I enjoyed talking about the game, looking at it very analytically, trying at the same time, you know , something meaningful to everybody who watches this game. So, you know, I always tried to understand a situation in my own way and tried to express it the way I thought," the 37-year-old he said.
The Tamil Nadu cricketer is currently part of the commentary panel for the ongoing Border-Gavaskar Trophy but will be back with RCB in IPL 2023.