Sports
Protest against wrestlers can't be a lie if everyone is saying the same thing: Vinesh Phogat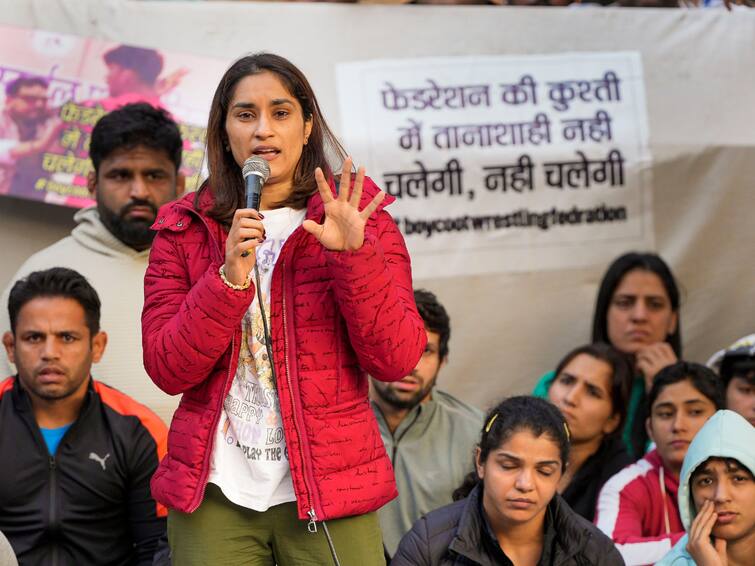 New Delhi: Wrestler Vinesh Phogat on Sunday thanked all the people and sportspersons for supporting the protest against the Wrestling Federation of India. Speaking to the media, Phogat said that they do not need to prove that they are telling the truth and if everyone is saying the same thing then it cannot be a lie.
Speaking to news agency ANI at the Sports Conclave in Kolkata, Phogat said, 'If everyone is saying the same thing then it cannot be a lie. No one can prove it, if anyone can prove it, do it in front of us. We don't need to prove that we are telling the truth. If you haven't done anything wrong then prove it. We are waiting for you."
He said that when sportspersons come together and share their feelings and thoughts, it gives them courage. ANI quoted Phogat as saying, "Even when I get the most I get it. Everyone is wishing us well and they are with us which gives us strength as an athlete, It inspires us that the athletes are with us. We find strength in ourselves." We will definitely win the battle of truth or falsehood."
Wrestling officials in India were reportedly not happy with the behavior of the top wrestlers and claimed that the submission of the report was delayed as the wrestlers at the last minute sought to include a member of their choice in the Oversight Committee formed to probe the allegations against them. was requested. Wrestling Federation of India (WFI) chief Brij Bhushan Sharan Singh.
On this issue, Phogat said, "How are we responsible if the report came late? We went there whenever the committee called us. We were given the date and we went there. Never denied that we will not go there."
The wrestlers accused WFI President Brij Bhushan Sharan Singh of sexual misconduct and intimidation. The government constituted a five-member oversight panel to oversee the WFI activities. Boxer Mary Kom is heading the inspection group formed to look into the allegations leveled against WFI, its chief Singh and other coaches.