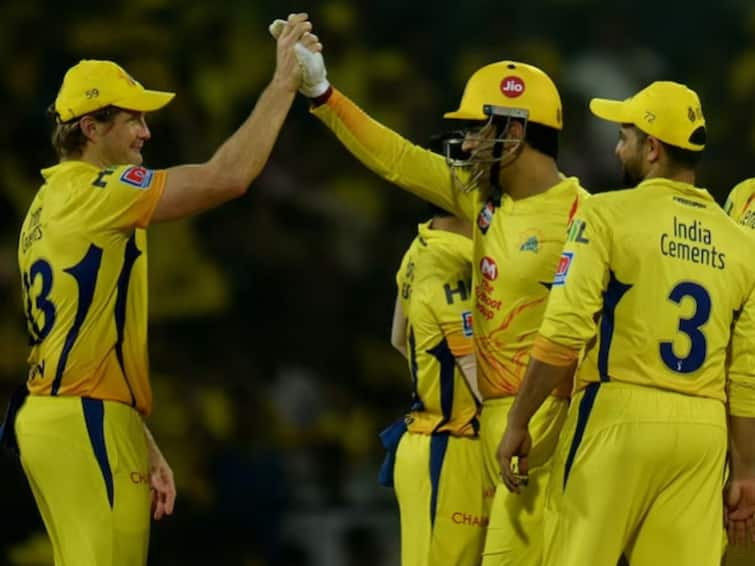 Mahendra Singh Dhoni-led Chennai Super Kings (CSK) winning the 2018 season of the Indian Premier League (IPL) was one of the most memorable victories for them as the franchise returned from a two-year ban due to corruption charges. T20 tournament was won. , Back then, Chennai Super Kings (CSK) won the IPL 2018 summit clash by defeating Kane Williamson-led Sunrisers Hyderabad (SRH).
Meanwhile, former CSK player Shane Watson, who is currently participating in the Legends League Cricket (LLC) in Doha, recalled an incident when Chennai Super Kings (CSK) skipper Mahendra Singh Dhoni met him before the IPL 2018 season. The team got emotional after reuniting.
"There was a moment when MS Dhoni got up and spoke at our first team function. You could see how much it meant to him, he got emotional about how much it meant to him to be back together for CSK," Watson was quoted as saying by Hindustan Times.
Watson said that the time spent with CSK was very special for him.
"Then the first game against MI, Dwayne Bravo pulled the rabbit out of the hat, we got home from nowhere. Instant belief. We got the team, we got the players and we did well. The atmosphere Dhoni and Stephen Fleming created… you just went out and had fun. We never talked about the results, (we were there) just to enjoy ourselves. We had a great group of players, as well as families. For me, it was a special time," Watson said.
Chennai Super Kings (CSK) vs Gujarat Titans (GT) match will be the first match to be played in Indian Premier League (IPL) 2023 on March 31. The franchise has started its pre-season training camp. IPL 2023 will be played in its original away and home format this year. This year, MS Dhoni is likely to play the last IPL season of his career.