Sports
Why Mumbai Indians & MI were allowed to review wide call in tournament opener against Gujarat Giants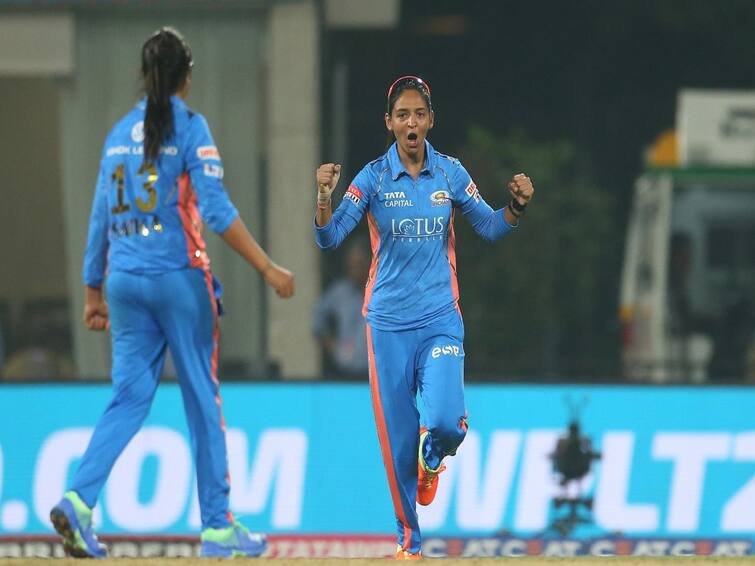 The inaugural edition of the Women's Premier League began on Saturday with a match between Mumbai Indians and Gujarat Giants. Even though it was the Harmanpreet Kaur-led side that registered an impressive win over Beth Mooney & Co., the crowd, the atmosphere and the overall reception the tournament opener received was a sign of things to come.
However, an incident that caught the attention of fans after the game was when Mumbai opted for a review against a wide-call. While this was something fans had not seen before, it is interesting to note that the WPL rules of play allowed a player to review any decision taken by the on-field umpire regarding a wide or no-ball, That's why the franchise was allowed. Leave a review.
It was in the 13th over of the Giants' innings when batsman Monika Patel actually edged the ball but was called wide by the on-field umpire. Later, he himself told the umpire that he had hit the ball and replays also confirmed it, after which the umpire had to overturn his on-field call.
In accordance with section 3.1.1 of the WPL Playing Regulations. "A player may be permitted to review any decision taken by the on-field umpires regarding a wide or a no ball." However, it is worth noting that no additional review has been added, meaning that should the third umpire not overturn the on-field decision, the team will lose a review which they can use to appeal for or against the dismissal. Can't do either.
After the first match of the tournament, the match will now witness a double header on Sunday with Royal Challengers Bangalore taking on Delhi Capitals in the first match of the day, followed by a clash between UP Warriors and Gujarat Giants.