Tech
Baybot LIVE360⁰ Wireless Wi-Fi Camera with Motion Detection, Infrared Night Vision Launched in India at Rs. 2299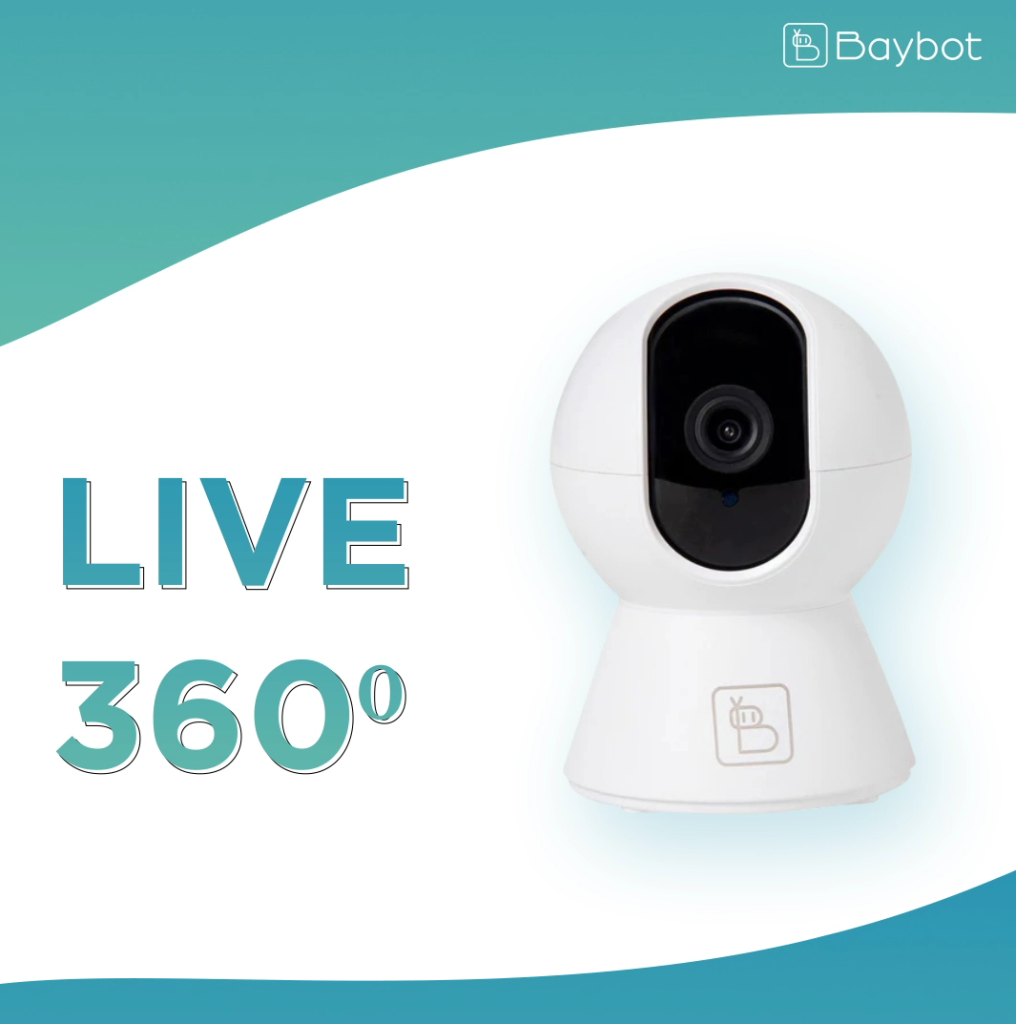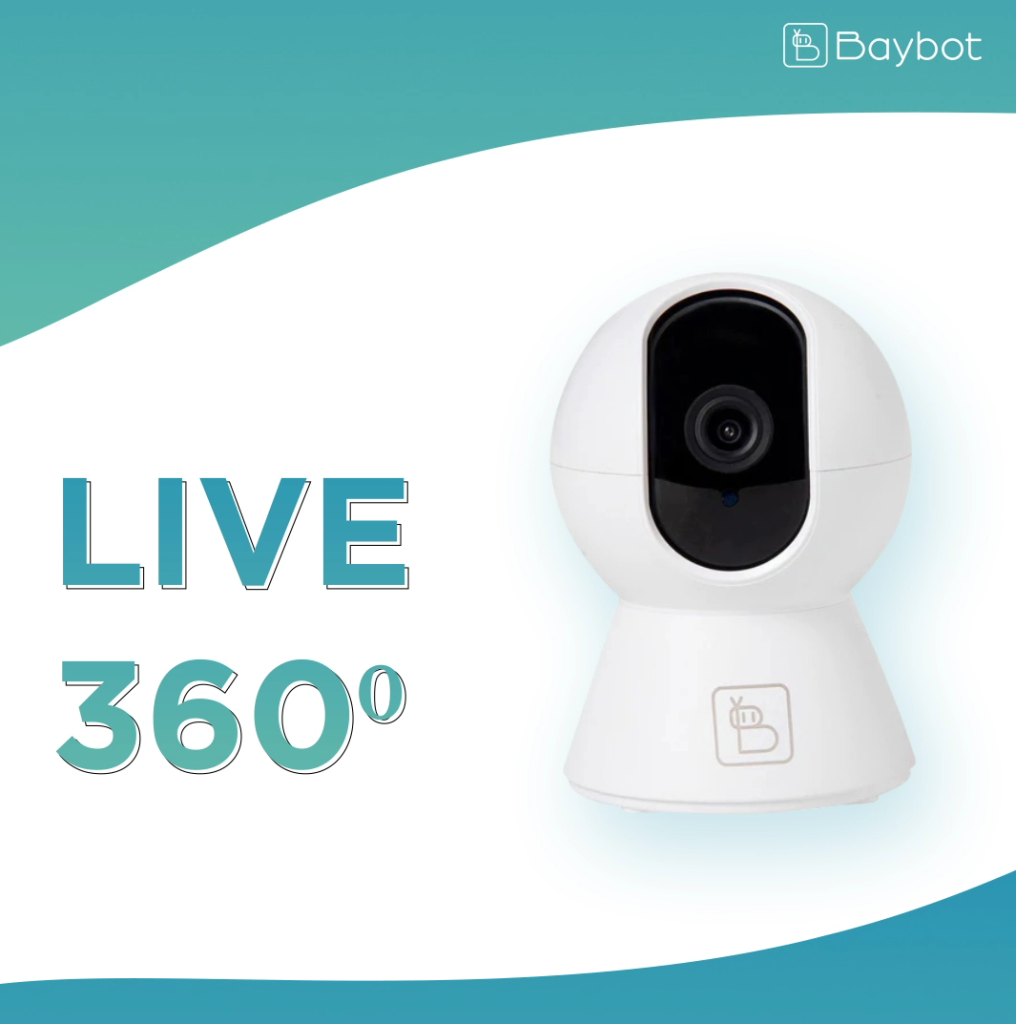 Baybot has announced its all new Live360° smart security camera, now upgraded to 3MP. Featuring 24×7 360° 3MP day/night monitoring, motion detection, smart tracking and 2-way audio, it follows on from last year's launch of the OpenAlert Smart Wireless Door Monitor.
Baybot Live360° Smart Security Camera
The new Baybot Live360° smart security camera has been upgraded with a 3MP (2048*1536-pixel) sensor. This wireless camera features a 360-degree rotating head and can be set to automatically monitor every corner of a room or switch to manual mode to focus on a specific area.
App Layout allows you to adjust the angle of the camera. With its wide-angle lens panning up to 355° horizontally and 80° vertically, you can easily monitor the area you want to watch in seconds.
Motion detection: Set up Live360° to detect motion in any room and receive instant notifications on your smartphone. Every time motion is detected, it records and gives you a clip or screenshot to view.
Smart Motion Tracking: Baybot Live360°'s intelligent motion tracking can follow any moving object, animal or person. As soon as it detects motion, it pans to keep the moving subject in the crosshairs and records the event in the background.
night vision: The camera switches to night vision mode when the light is low, recording events to keep you safe. Equipped with IR LED, it can see even in complete darkness.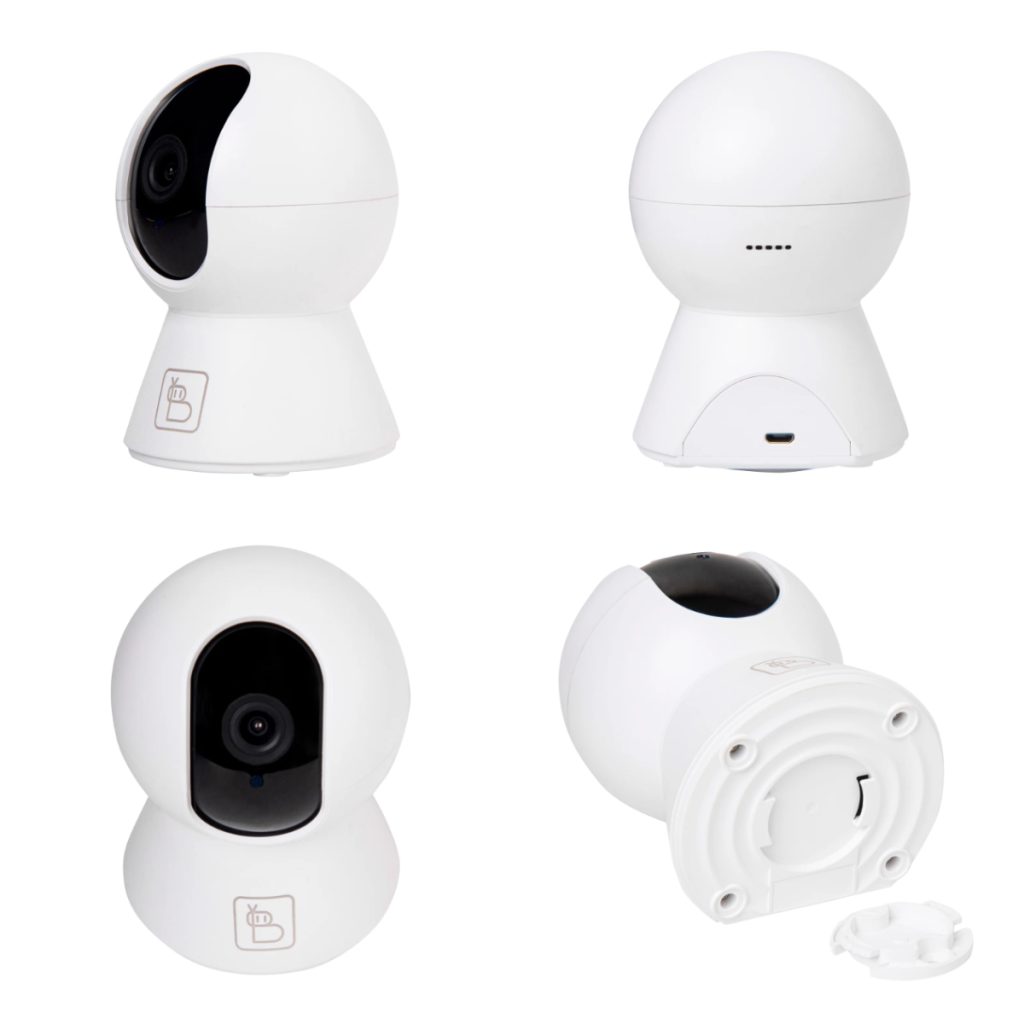 Two-way audio communication: Press a button on your phone to speak to anyone across the room using the built-in microphone and speaker. Communicate easily with your infant in the nursery, security personnel at the entrance, or guests at the front door.
24×7 Monitoring: You only need to power the camera; Baybot Live360° will take care of the rest. The camera has Wi-Fi connectivity for a live feed to your smartphone via the Internet. Simply download the Baybot app from Google Play or the App Store and start viewing your home in real time.
Optionally, insert a microSD card (up to 128GB) for up to two weeks of footage, or opt for an optional subscription for unlimited data saved to Baybot's cloud service.
Hassle Free Installation: The Baybot Live360° camera comes with a mounting plate for easy installation.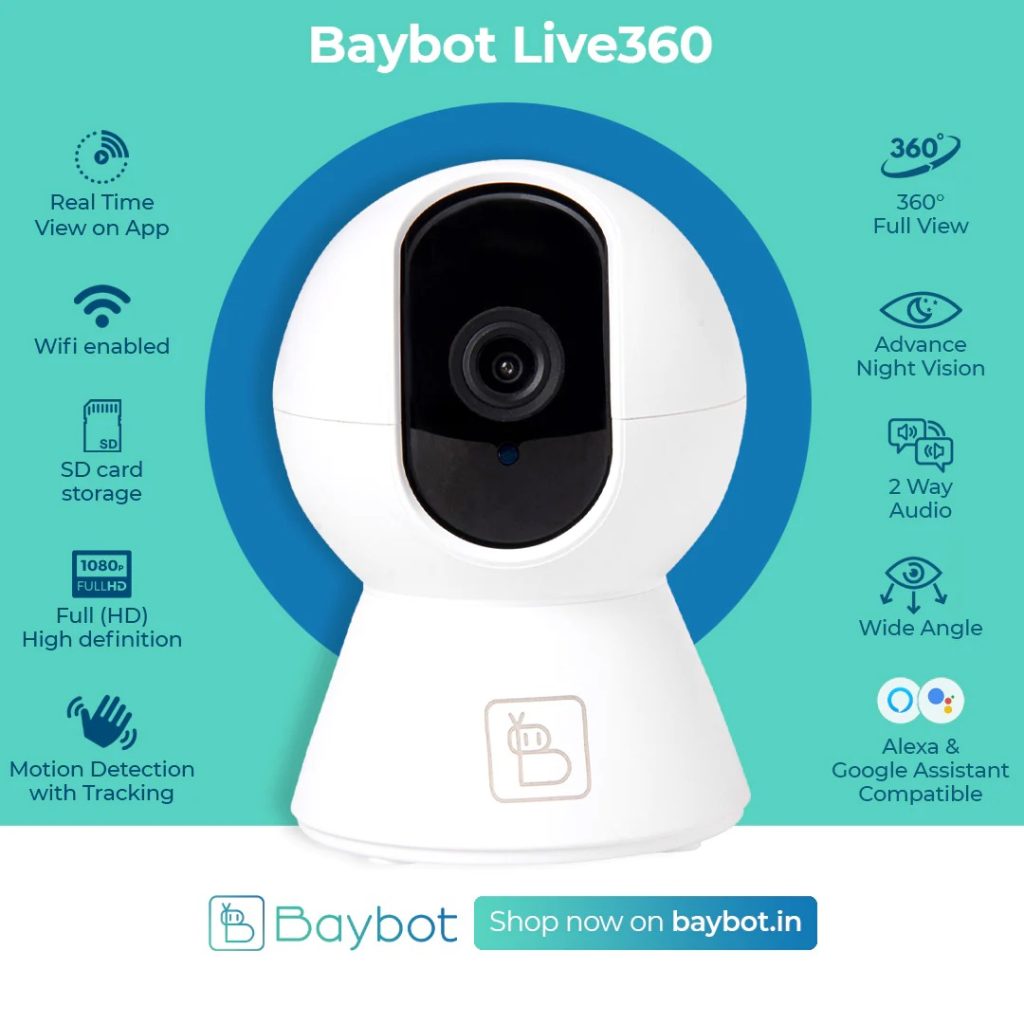 Quick Specifications: Baybot LIVE360⁰
Wireless Wi-Fi Camera with 360 Degree View
Connectivity: Wi-Fi (802.11 b/g/n) with WEP, WPA, and WPA2 security
Power Supply: 5V 1A – USB to Type B Micro Connector with Adapter
Image Sensor & Lens: 3 Mega Pixel, 1296p, High Definition Lens
Input/Output: Inbuilt Mic & Speaker
Night Vision: Yes, with auto switching. IR distance – 5m to 8m
Storage: Micro SD card up to 128GB. Cloud Storage (optional subscription)
Rotation Angle: Horizontal 355⁰ & Vertical 80⁰
Packing List: x1 Camera, USB Cable with Adapter, Ceiling / Wall Mount Bracket, User Manual and x2 Screws and Wall Plug
Product Dimensions: (H) 110mm x (W) 78mm x (L) 78mm; Weight: 172 grams
Color: White + Black
1 year warranty
Pricing and Availability
Baybot's new 3MP wireless security camera is now available at a special launch price of Rs 2,299, and comes in white colour. You can buy it now on Baybot.in or Flipkart.com and comes with 1 year warranty.