Tech
Gigabyte G5 KE (2023) Review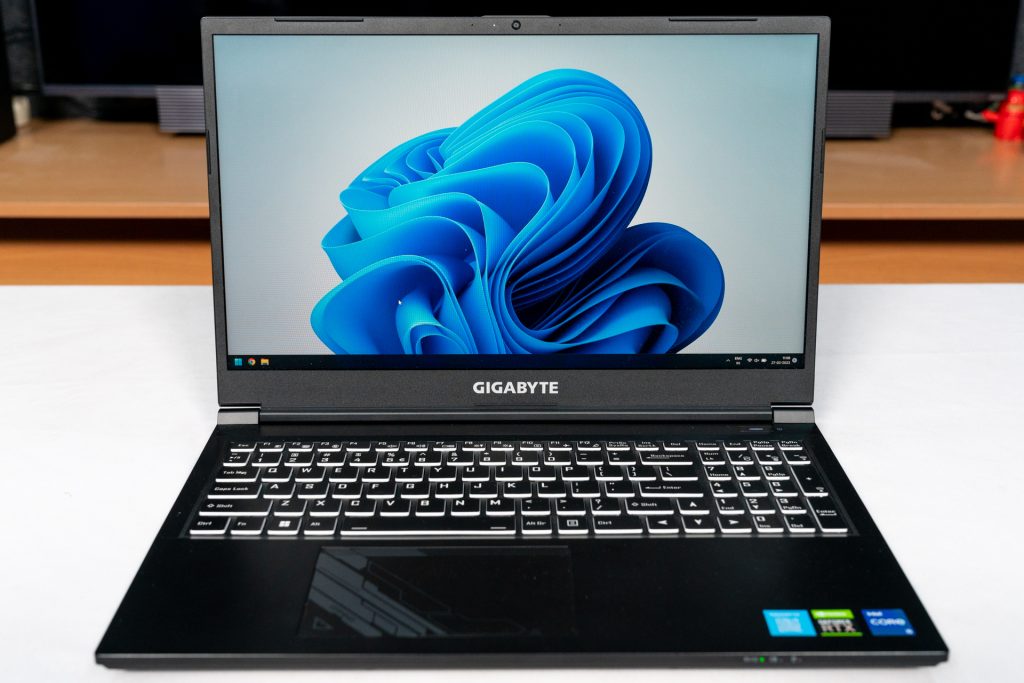 Gigabyte is a well-known brand in the PC market, although they are not as popular in India. The company is looking to change that with its line up of gaming laptops in India. In the "under a lakh" segment, they have the G5 series of laptops, with the highest model being the G5 KE. We review the laptop, test its performance to see if it's worth the price. Read on to know whether the laptop is worth buying.
design and build quality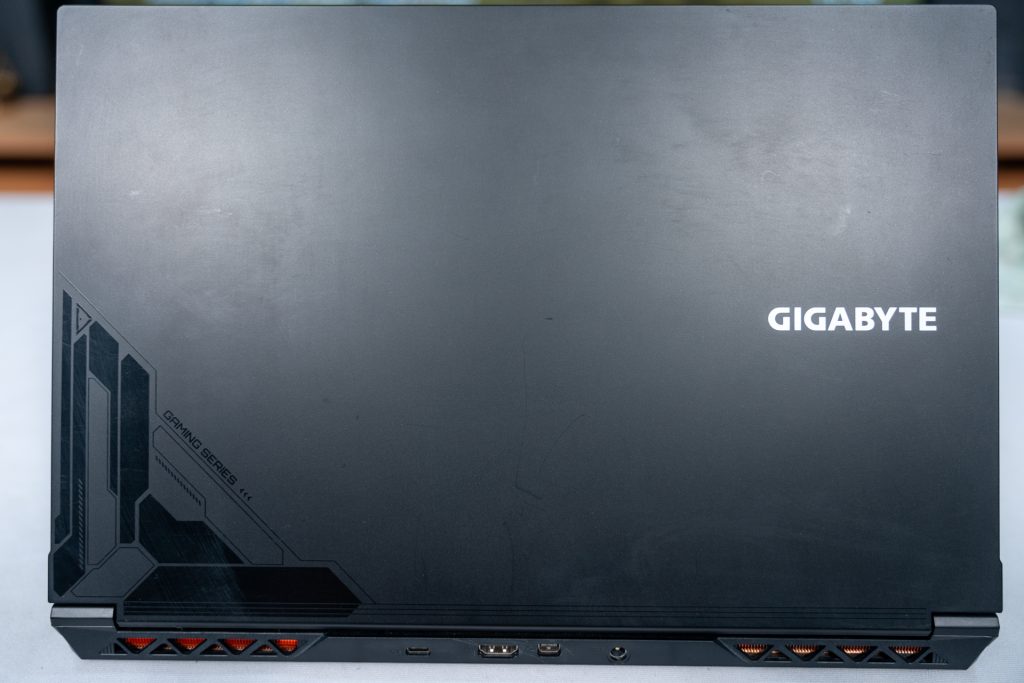 The Gigabyte G5 KE uses a design from a Clevo laptop, which is an ODM company. Apart from some graphics, there is really nothing that stands out on the exterior of the laptop. There's one such graphic with the text "Gaming Series" on the front lid, and another "mecha pattern" graphic printed on the trackpad. The laptop measures around 2.39cm at its thickest point, and weighs 1.99kg, which is reasonable.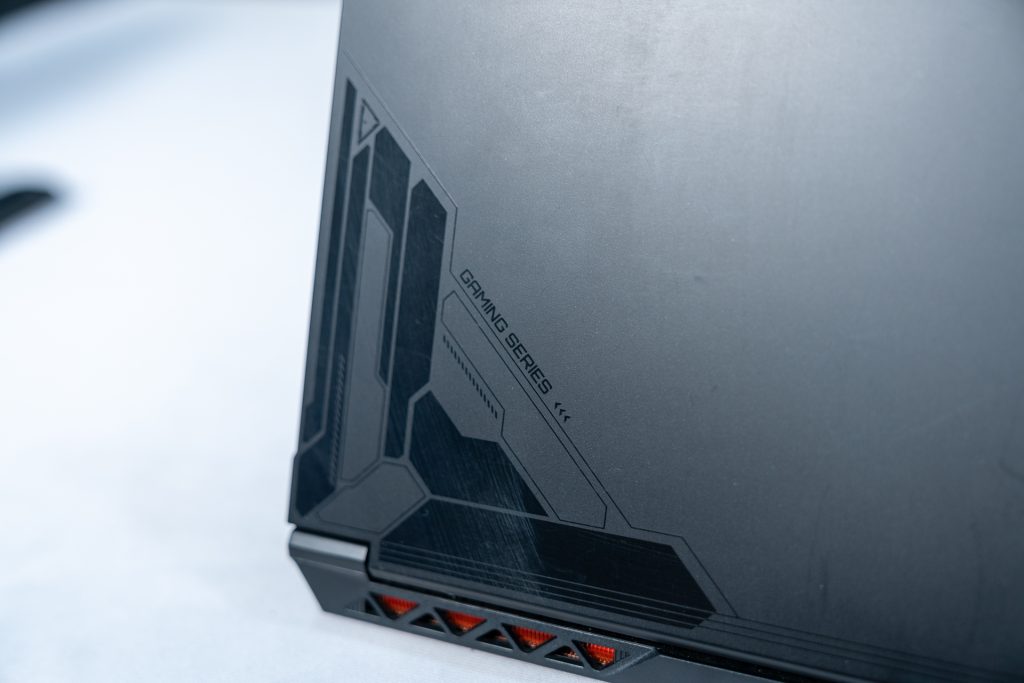 The tightness of the hinge is perfect for opening the lid with one finger, and the amount of flex the lid has is acceptable. The bezels on the three sides of the display are quite thin, while the bottom bezel is thick. There are four sets of vent holes on three sides, and indicator lights along the front edge of the laptop. The laptop is built quite well in my opinion, with good quality plastic all around. The keyboard deck in particular flexes very little under pressure, which I'm happy with.
display and sound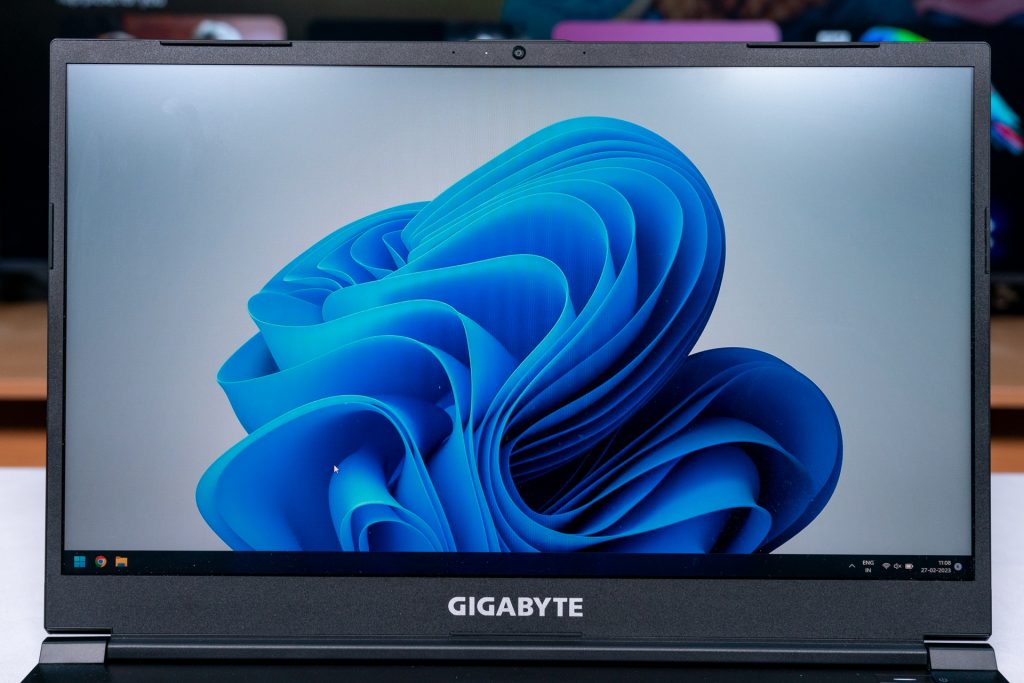 Talking about the display, it features a 15.6-inch FHD IPS panel with a maximum refresh rate of 144Hz. It has an aspect ratio of 16:9 with a resolution of 1920×1080, which is standard for gaming laptops these days. It can also reach a peak brightness of 300 nits, which is bright enough for indoor use and gaming.
I had no complaints while gaming on this display. The panel feels fast and responsive for both slow RPG games and fast paced FPS games. The aspect ratio is 16:9, which is still fine for gaming. I expect future laptops to move to 16:10 displays, as is the trend now.
The G5 KE's speakers are fine, and nothing special in my opinion. They can be loud, but I wouldn't use them for gaming. Gigabyte includes DTS:X Ultra Audio technology with the laptop, so you can use it on compatible headsets and external speakers.
performance and thermal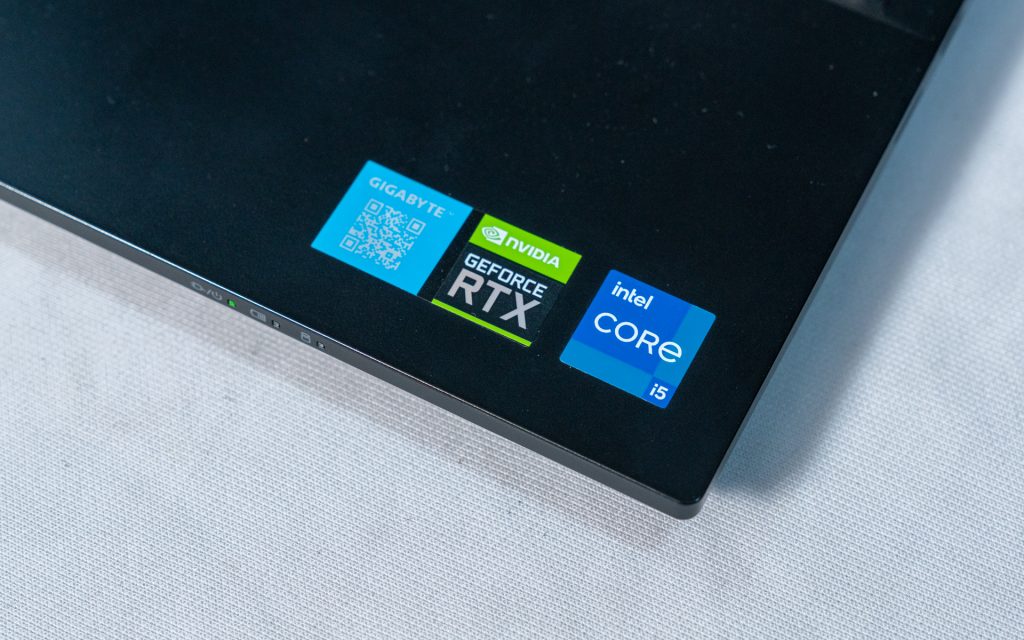 The most impressive aspect of the Gigabyte G5 KE is its display. Powering the laptop is Intel's 12th Gen Core i5-12500h processor paired with Nvidia GeForce RTX 3060 laptop GPU. Along with this, the laptop is equipped with 16GB DDR4 3200 MT/s memory and 500GB M.2 PCIe SSD.
The Core i5-12500H is a 12 core processor, out of which 4 are high-performance cores and the rest 8 are high-efficiency cores. It has a base frequency of 2.5GHz and a boost frequency of 4.5GHz. The processor is based on Intel's Alder Lake architecture and is built on Intel 7 process nodes. In my opinion, the Core i5 processor is a great choice for a gaming laptop, offering plenty of performance without costing a lot of money. The 4 high-performance cores can handle most gaming loads with ease, while the 8 efficiency-cores are great for handling background tasks.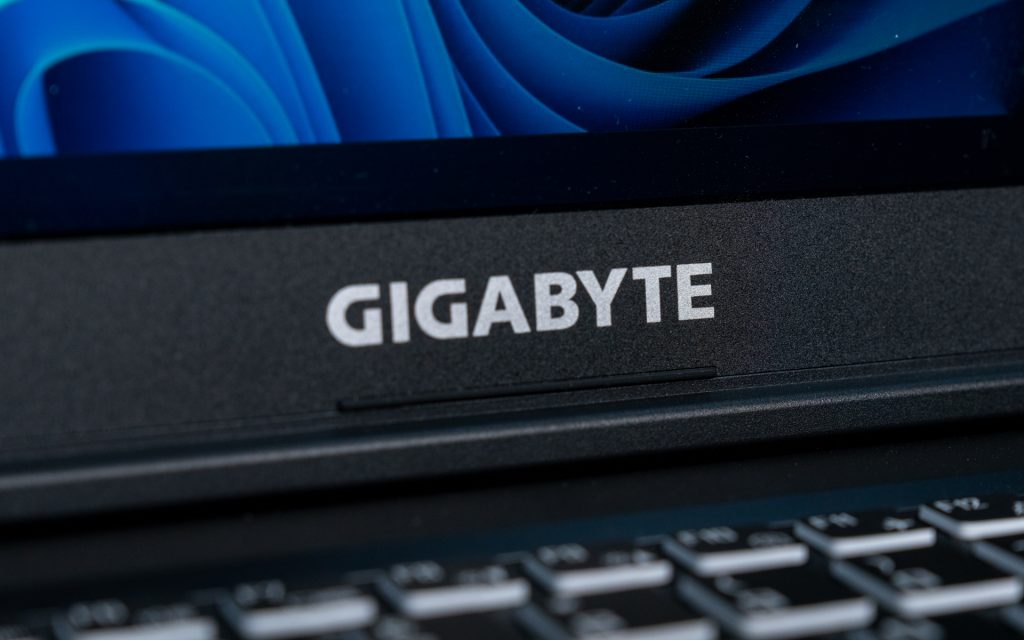 The RTX 3060 GPU is no slouch in gaming either. Gigabyte has configured the GPU with a max of 115W which is good for this GPU, and it can reach a boost frequency of 1425MHz. Performance is good enough for 1080p gaming, in both single-player titles and e-sports titles. Taken together, I think this CPU and GPU combination is ideal for a laptop in this price range.
Thermal was a bit of a mixed bag with the G5 KE. On one hand, thermal performance is good with acceptable temperatures on both the CPU and GPU during gaming. On the other hand, the noise from the fans increases so much that it becomes difficult to play without proper headphones. The curve is aggressive out of the box, and the fans are very audible. Thankfully, there is an option to tweak the fan curve in their pre-installed Control Center software.
Here are some benchmarks: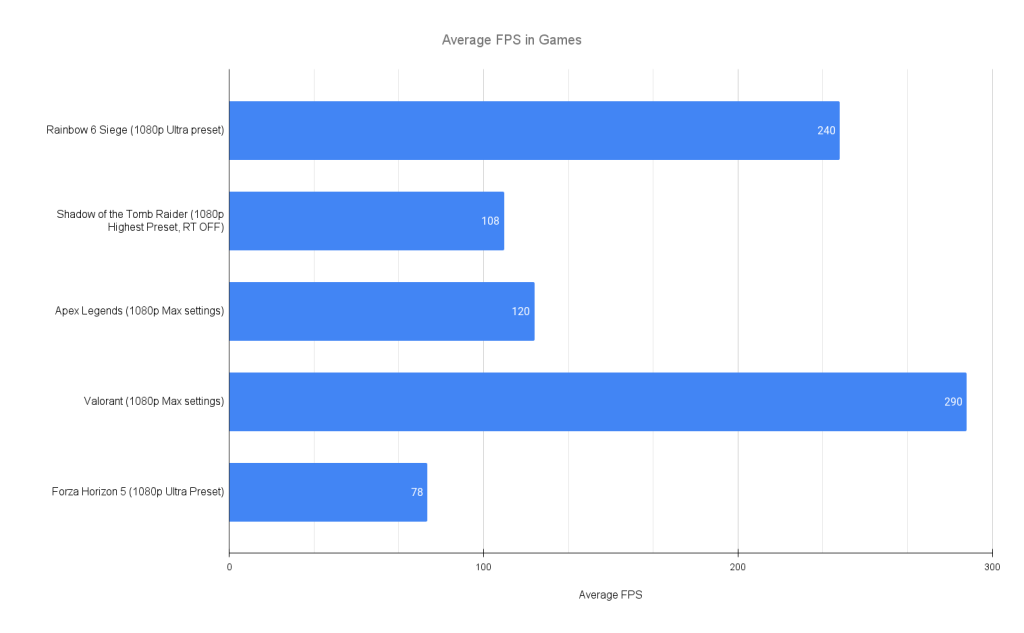 keyboard and trackpad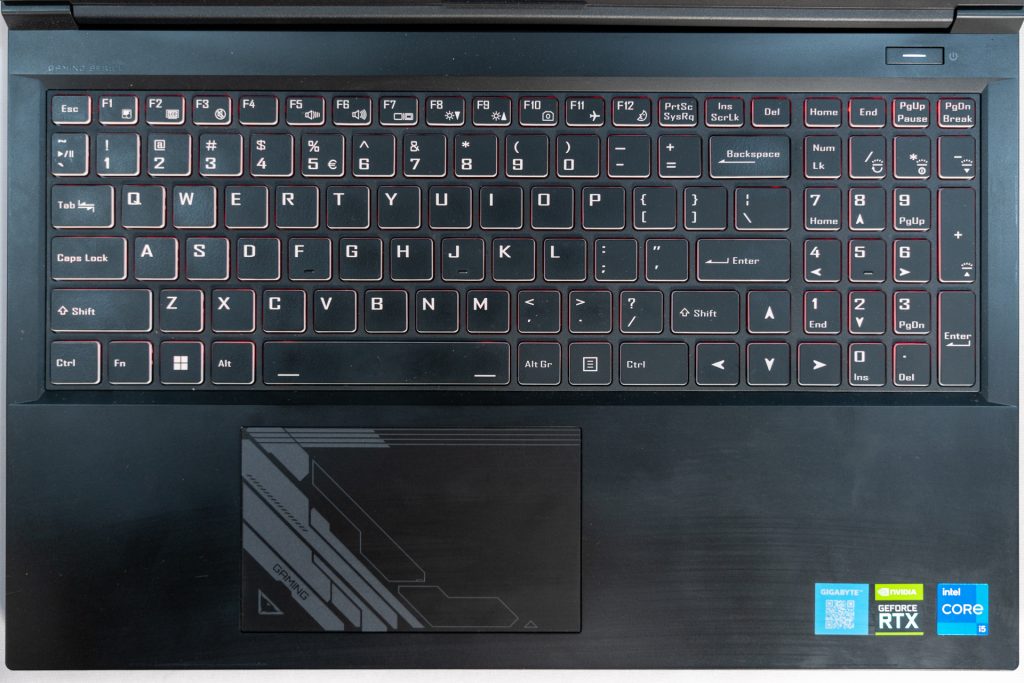 The keyboard on the G5 KE is nice. It's a full-sized keyboard with a number pad and I had no problems with the layout. The keys don't really feel very clicky-y, rather a bit meaty. However, they were fine for gaming. It took me a while to get accurate in my typing, but I soon got the hang of it. There's also single-zone RGB lighting, which can be customized in software.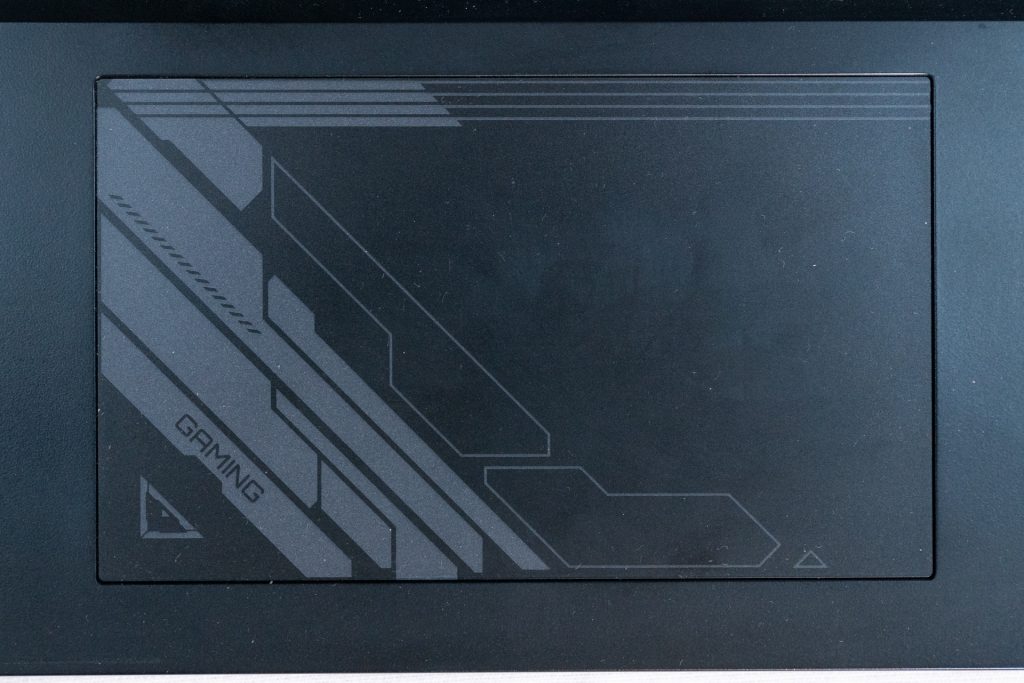 The trackpad has a good size and the surface is smooth. Tracking was good and accurate.
Ports & Connectivity
The laptop has a good layout of ports, some of which are rear facing. On the left are the audio jack, one USB 2.0 Type-A and one USB 3.2 Gen1 Type-A port. The right side houses a microSD card slot, a USB Type-C port, and an RJ45 port. At the back, there's a USB3.2 Gen 2 Type-C port, an HDMI 2.1 port, a Mini DisplayPort 1.4 port, and a power plug port.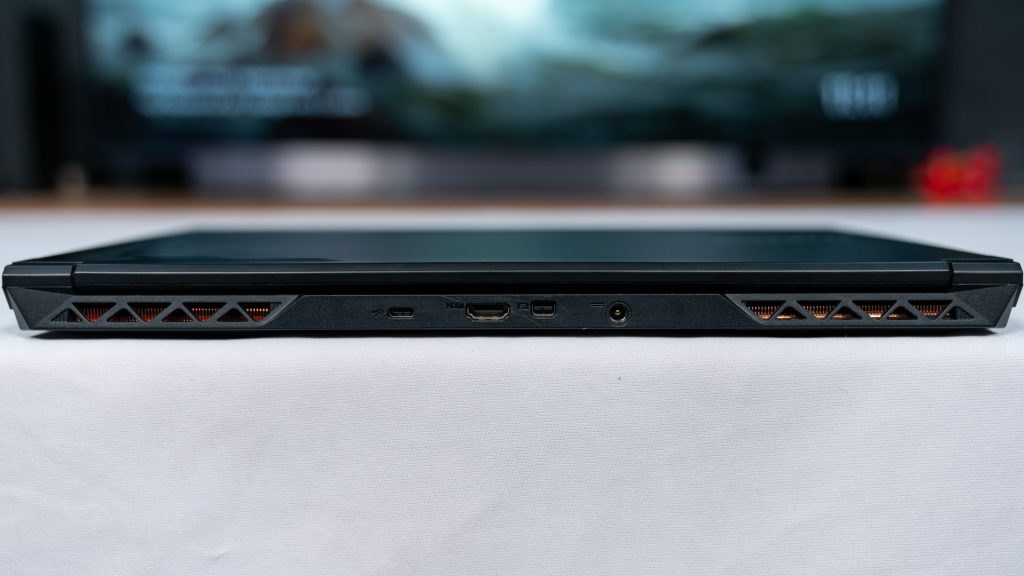 For connectivity, the laptop comes equipped with support for Wi-Fi 6, Bluetooth 5.2, and Gigabit LAN. I didn't encounter any issues with Wi-Fi connectivity, with no drops and decent speeds.
Battery
The battery inside is a 54Wh lithium-ion cell. It performed just as expected for a gaming laptop with an Intel CPU and Nvidia GPU. It will last anywhere between 2-4 hours depending on the intensity of the tasks performed and it will last for much less time while gaming. Gigabyte includes a 180W charging brick in the box that can provide more than enough power for the system under full load.
conclusion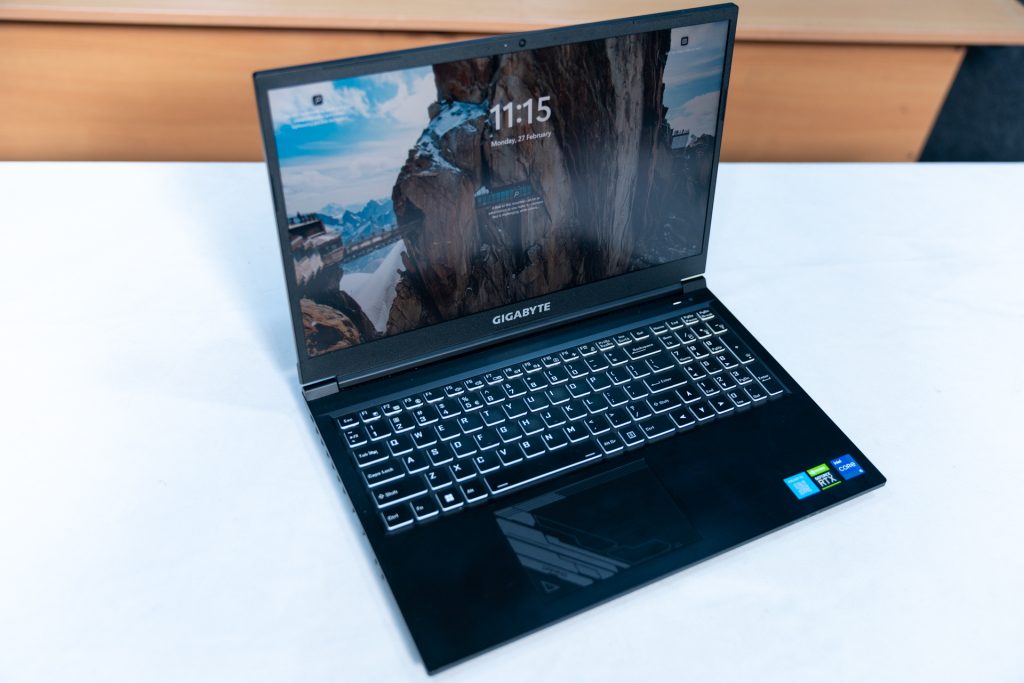 The Gigabyte G5 KE is what I'd call a safe choice for a gaming laptop. It looks and feels like a regular gaming laptop from a few years ago, but makes up for it with impressive performance. The 12th Generation Intel chips deliver great performance, and the RTX 30-series GPUs are fast.
With great options from Lenovo, ASUS, Acer, and HP, competition is fierce in this price bracket. These brands are more well established, and they also have a better service center network in India, which Gigabyte is currently building. If you want decent gaming performance in a laptop that's adequate in every other measure, I'd definitely recommend looking at the Gigabyte G5 KE.
Availability and Pricing
The Gigabyte G5 series comes in three models and is priced as follows:
Gigabyte G5 KE – Rs. 99,990
Gigabyte G5 ME – Rs. 86,490
Gigabyte G5 Ge – Rs. 78,490
You can get these from Flipkart, Amazon and offline retail stores.