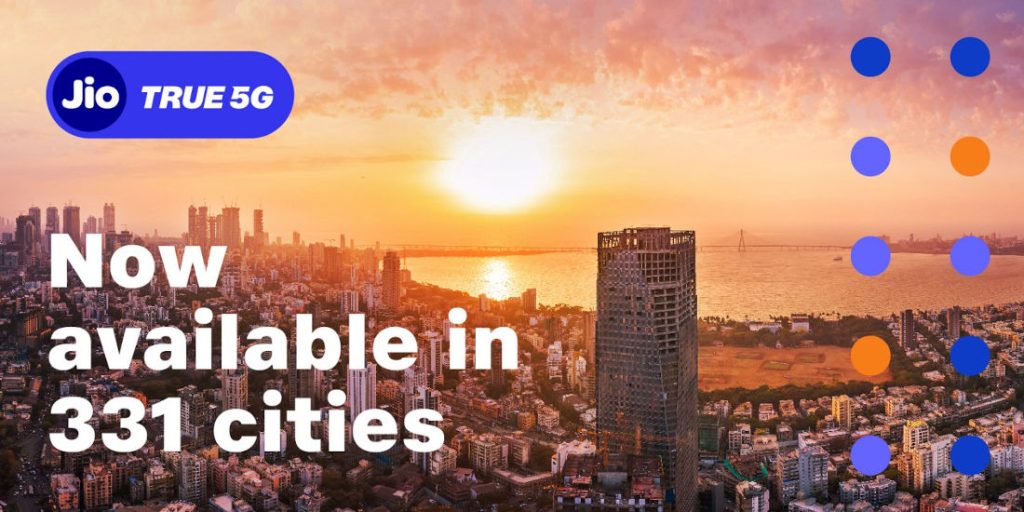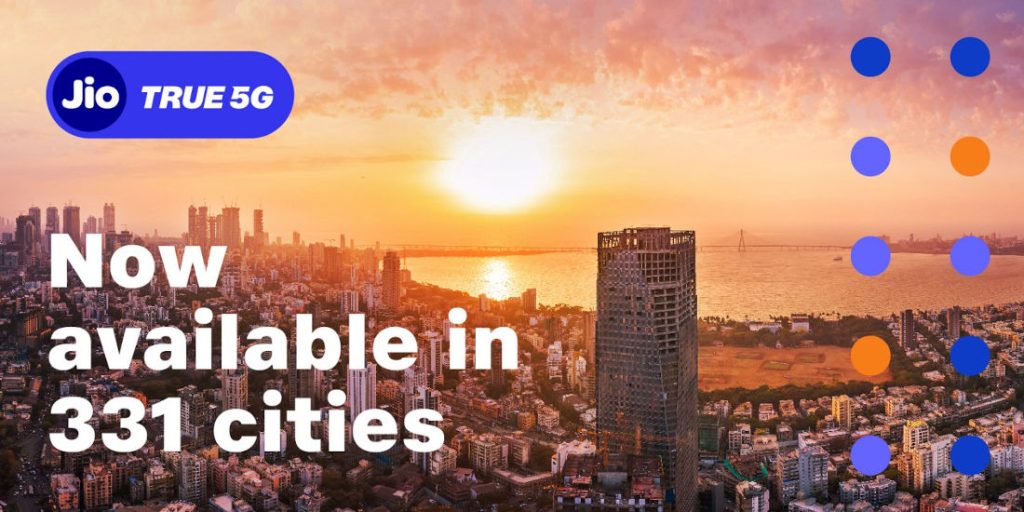 Reliance Jio today announced the launch of its True 5G services in 27 cities across the country after rolling out its True 5G services in 25 new cities last week. With this launch, Jio said that it is the first telecom operator to bring 5G services to most of these cities. The company said that Jio 5G is now available in 331 cities.
Sl.No.
City
State/UT
1
palm leaves
Andhra Pradesh
2
Bhatapara
Chattisgarh
3
Anantnag
Jammu and Kashmir
4
Bhadravati
Karnataka
5
Doddaballapura
6
Chintamani
7
Ramnagar
8
changansheri
Kerala
9
kodungallur
10
Muvattu Puja
11
Katni Murwara
Madhya Pradesh
12
Satara
Maharashtra
13
Pathankot
Punjab
14
Kovilpatti
Tamil Nadu
15
Pollachi
16
Jagtial
Telangana
17
Kodad
18
Kothagudem
19
Nirmal
20
Sangareddy
21
siddipet
22
oven
23
Zahirabad
24
Rampur
Uttar Pradesh
25
Kashipur
Uttarakhand
26
Ramnagar
27
Bankura
West Bengal
Starting today, March 8, Jio users in these 27 cities will be invited to Jio Welcome Offer to experience unlimited data at 1 Gbps+ speeds at no extra cost.
Commenting on the launch, a Jio spokesperson said:
On this festive occasion of Holi, we are delighted to announce the launch of Jio True 5G services in 27 additional cities across 13 states, taking the benefits and reach of Jio True 5G services to 331 cities across the country.

We want every Jio user to enjoy the transformative benefits of Jio True 5G technology in 2023. By adopting true 5G, Jio will create nation-first platforms and solutions that will transform sectors such as skill development, education, healthcare, agriculture and many more. A promise to enable a better life for every Indian.

By December 2023, Jio True 5G will cover every town/city in the country. This is a testimony to Jio's commitment towards transforming India into a digital society. We would be grateful to the State Governments and administrators for their support in digitizing their sectors.