Tech
Stuffcool SuperPower 85W 20000mAh Powerbank with PD, PPS Charging Support Launched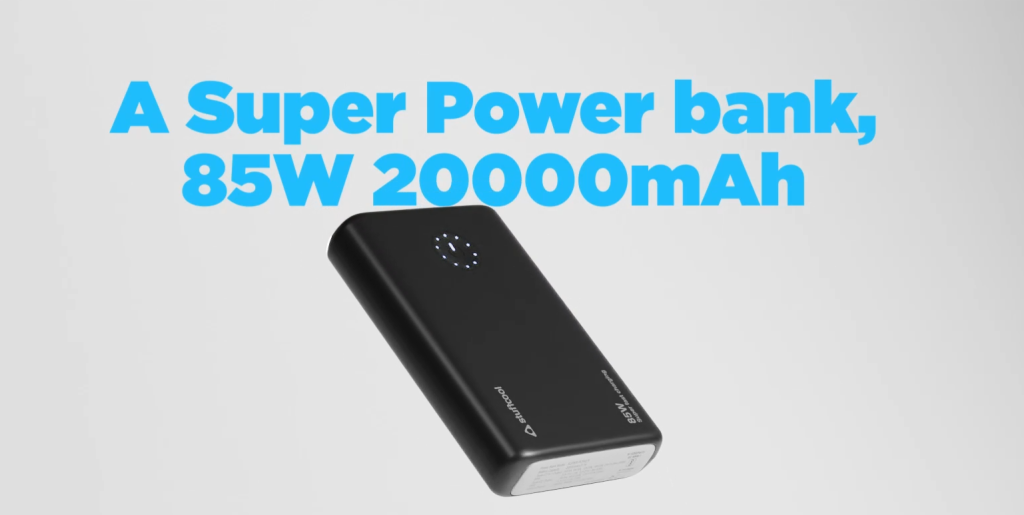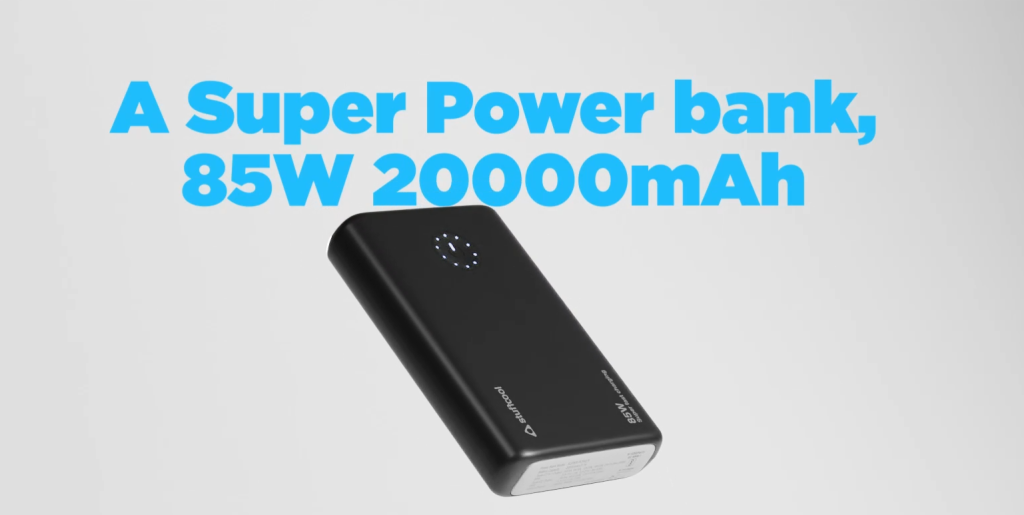 Stuffcool has launched SuperPower, 85W 20000mAh power bank for charging MacBook and laptops. This follows the launch of the Stuffcool Palm Ultra-Compact 10000mAh 20W PD Charging Powerbank earlier this month, and this new launch is sure to make a splash.
Superpower One 85W, 20000mAh Power Bank
SuperPower allows consumers to charge their MacBooks, Type-C laptops, and even Nintendo Switch gaming consoles with Type-C1 ports on the go. Consumers can also connect their iPhone or any other PD-enabled device to the Type-C2 port and charge the iPhone up to 50 percent faster in 30 minutes. The SuperPower can provide dedicated outputs from both Type-C ports, allowing consumers to charge two devices simultaneously.
features
Type-C1 port – delivers up to 65W of power, and is compatible with the PPS fast charging protocol, providing super fast charging support to flagship Samsung and 50% charges in 30 minutes to the latest Pixel phones.
Type-C2 Port – Outputs up to PD20W, suitable for all iOS devices.
Type-A Port – QC3.0 provides 18W output.
Input Port – Capable of charging itself at 65W power.
The superpower can charge the MacBook Air M1 to 100% on a single charge. A 13″ MacBook Pro M1 can be charged up to 85%, and typical Type-C laptops can be charged around 70-75% on a single charge from the power bank.
The SuperPower comes with its own 100W Type-C to C cable with an E-Marker chip for fast charging of devices and itself. Mahashakti is proudly Made in India and BIS approved with an added layer of intelligent safety protocols to keep you and your devices safe and fully charged.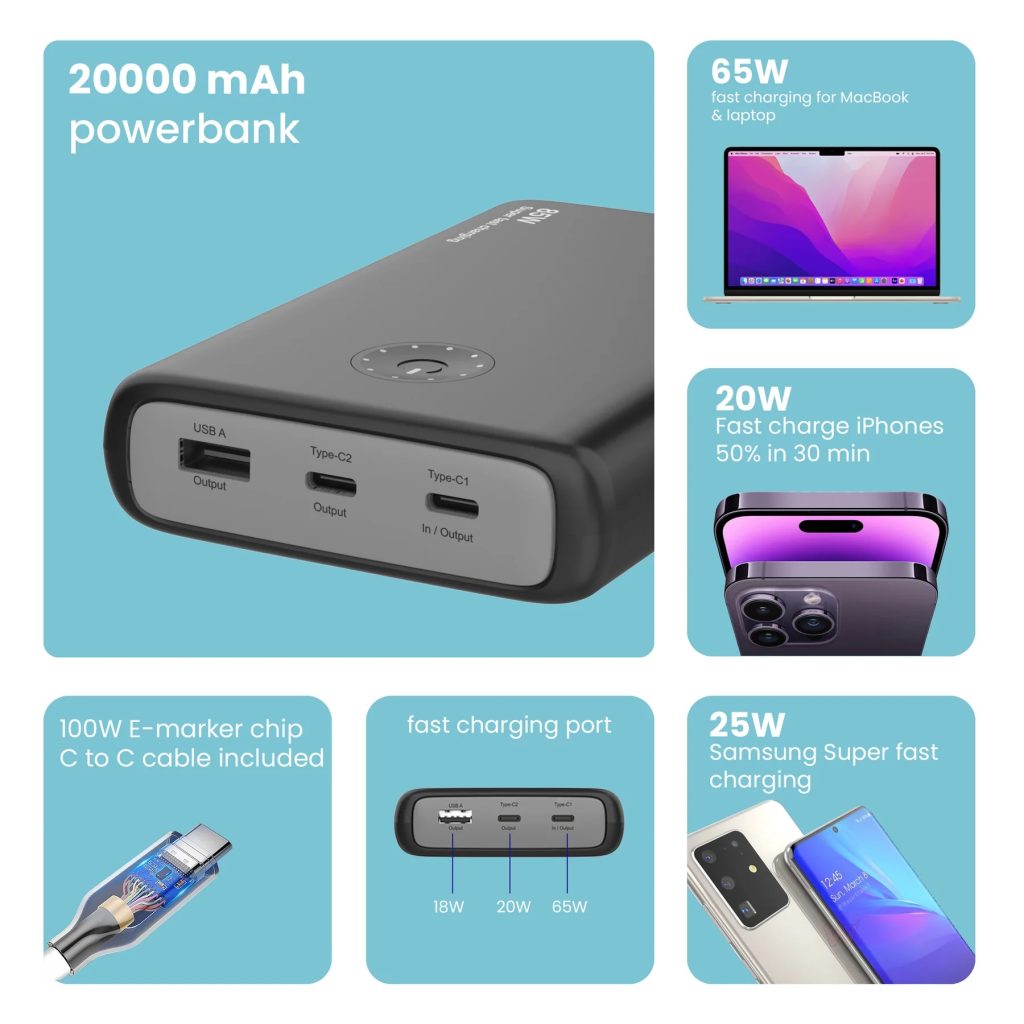 Quick Specification: Stuffcool SuperPower – 85W 20000mAh Power Bank
Capacity: 20000mAh
65W Fast Charging for MacBook and Laptop
Allows to charge MacBook Pro up to 65%, MacBook Air M1 up to 100%, Type-C laptops up to 70%
20W fast charge iPhones to 50% in 30 minutes
100W E-Maker Chip C to C Cable Included
Fast Charging Port – 18W, 20W, 65W
25W Samsung Super Fast Charging
Compact Size: 136mm x 86mm x 26mm
made in India
technical specifications
Input / Output (Type-C1): 5V/3A, 9V/3A, 12V/3A, 15V/3A, 20V/3.25A (65W)
Output (USB A): 5V/3A, 9V/2A, 12V/ 1.5A (18W)
PPS: 3.3-11V/3A, 3.3-21V/ 3A (63W)
Output (Type-C2): 5V/3A, 9V/2.22A 12V/1.67A (20W)
PPS : 3.3-11V/ 2A (22W)
Pricing and Availability
Stuffcool SuperPower 20000mAh 85W PowerBank, priced at Rs. 4990, is available in Black colour. It can be bought online at stuffcool.com and from leading offline stores.