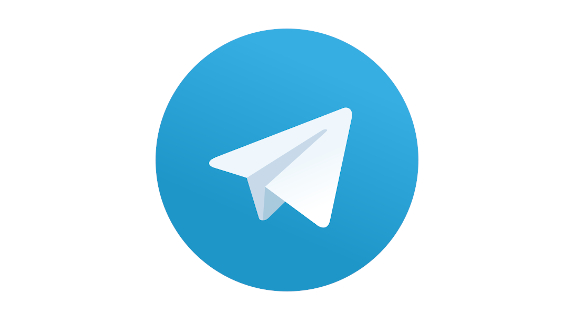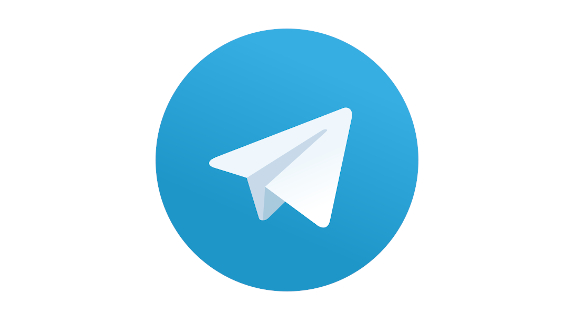 Popular chat application Telegram has been updated with new features such as a new power saving mode, optimizes Telegram for lower-end Android devices, adds even more playback speed options, and more.
The last update also included profile photo maker, translation of entire chats, emoji categories and other new features.
power saving mode
Set it to turn on at a certain percentage or disable specific effects individually. iOS users can limit background updates, but this is not recommended as apps will often be 'updating…'.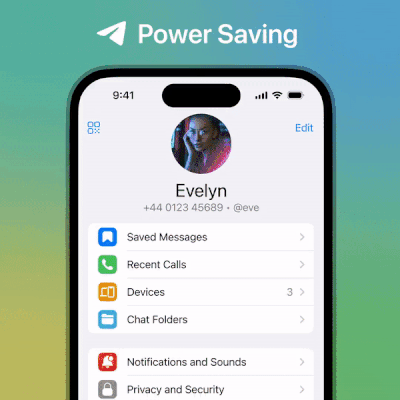 Android users get optimized settings, tested on over 200 device types to ensure best performance. To activate, go to Settings Power saving and toggle off Power saving mode or tweak Autoplay, animations and effects.
granular playback speed
Choose the speed that's right for you with a wide range of playback speeds. Hold down the 2x button to select any speed from 0.2x to 2.5x. To adjust the speed, simply tap Menu Android or Menu iOS, then tap 'Playback Speed' and move the slider.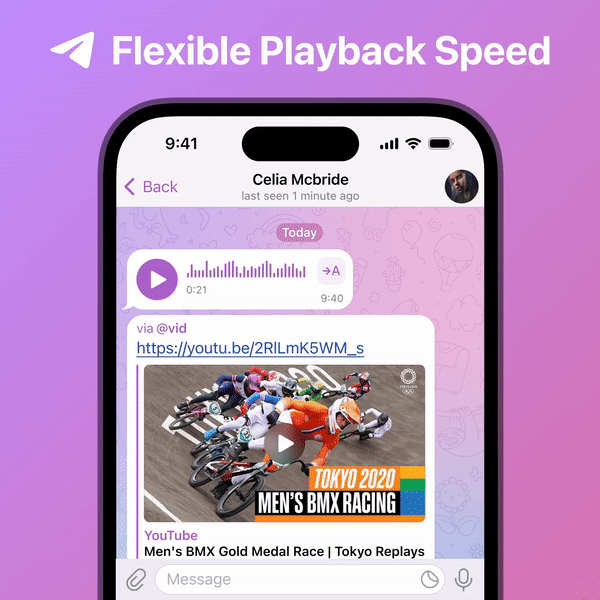 read time in small groups
Telegram now offers read receipts in groups with fewer than 100 members, allowing users to see the exact time a message was read by each person.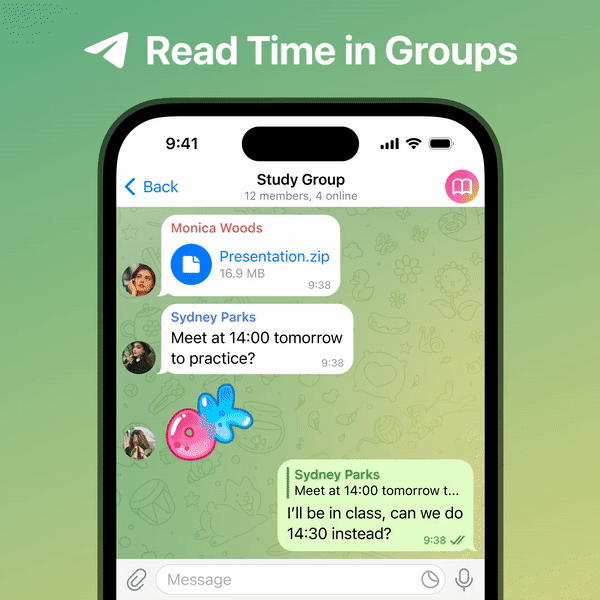 Auto-send invite link
Telegram users can now automatically send invite links as messages with link previews, so you can see at a glance where they lead. To control who adds you to groups, go to Settings Privacy & safety Groups and channels: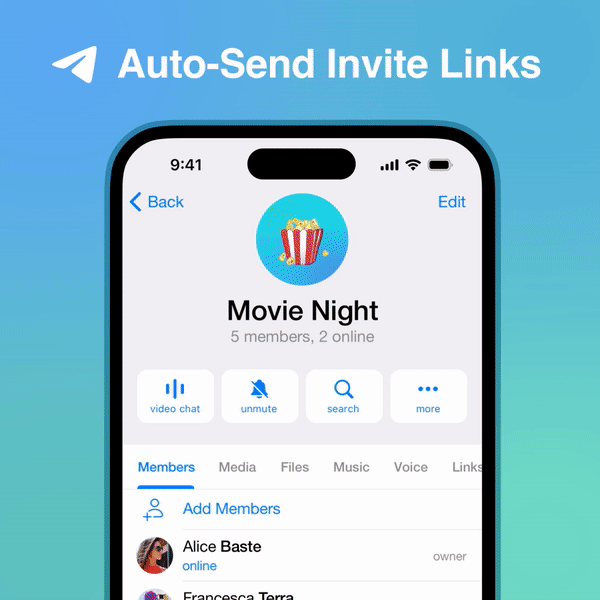 Manage who can add you directly to groups.
Send invitation links as messages right away.
Get link previews to see where they lead.
Dynamic order for sticker packs
With the new Dynamic Order feature, your recently used sticker packs are always at the top of the panel. To keep your packs in one place, simply tap the gear icon and turn off Dynamic Pack Order.
Translated bot details
Developers can now share their bots with the world by making them multilingual! What else can this bot do with the translation of the bot description? section, bots can now be accessible to everyone!
Better folder support on iOS
The iOS app now offers improved folder support, allowing users to mark all chats in a folder as read with a single tap and quickly find the right chat when forwarding messages. Android users will be able to take advantage of these features in an upcoming update!
new animated emoji
10 new custom emoji packs for Telegram Premium users!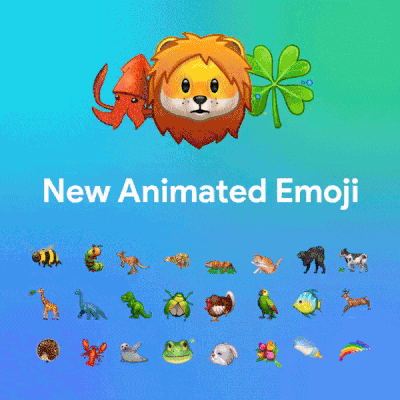 New interactive emoji and reactions
Added some new interactive emoji and reactions from 👾😡😎 🤷‍♀️🤷🤷♂️.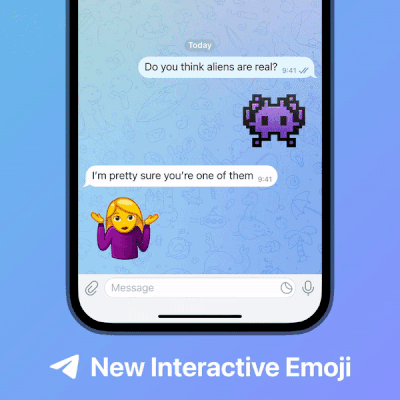 the great bug hunt
Telegram Launches The Great Bug Hunt! During this update cycle, the developers took a break from adding new features and fixed over 400 known bugs. To help us make Telegram even better, the company invites users to join the hunt by visiting bugs.telegram.org.
availability
Telegram's latest update is now rolling out globally, and includes some exciting new features! Android users can get the new version with these features from Google Play or directly from Telegram, while iOS users will have to wait for Apple to review the update. This update also updates the version of the app to Telegram for Android v9.5.0.
Source